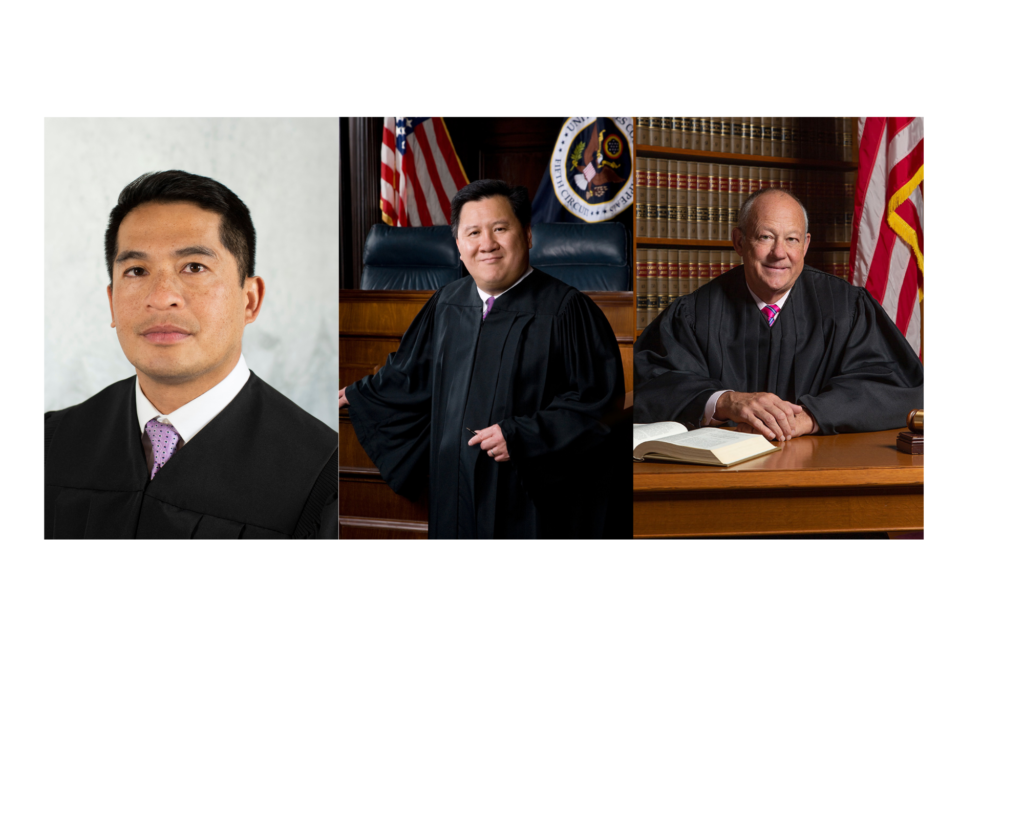 Judicial Perspectives on the First Amendment with Judges Patrick Bumatay, James Ho, and Timothy Tymkovich
Location:
Francis Auditorium
Judges Patrick Bumatay, James Ho and Timothy Tymkovich, federal appellate judges from different circuits – the Ninth, Fifth, and Tenth – will discuss their perspectives on the First Amendment, through the lens of cases they have handled. They will also take Q&A from the audience and students about judging, clerkships, and more. We hope you can join us.
Moderated by Meg McDonough, Research Assistant for the First Amendment Center.
View recording of this event in its entirety here.