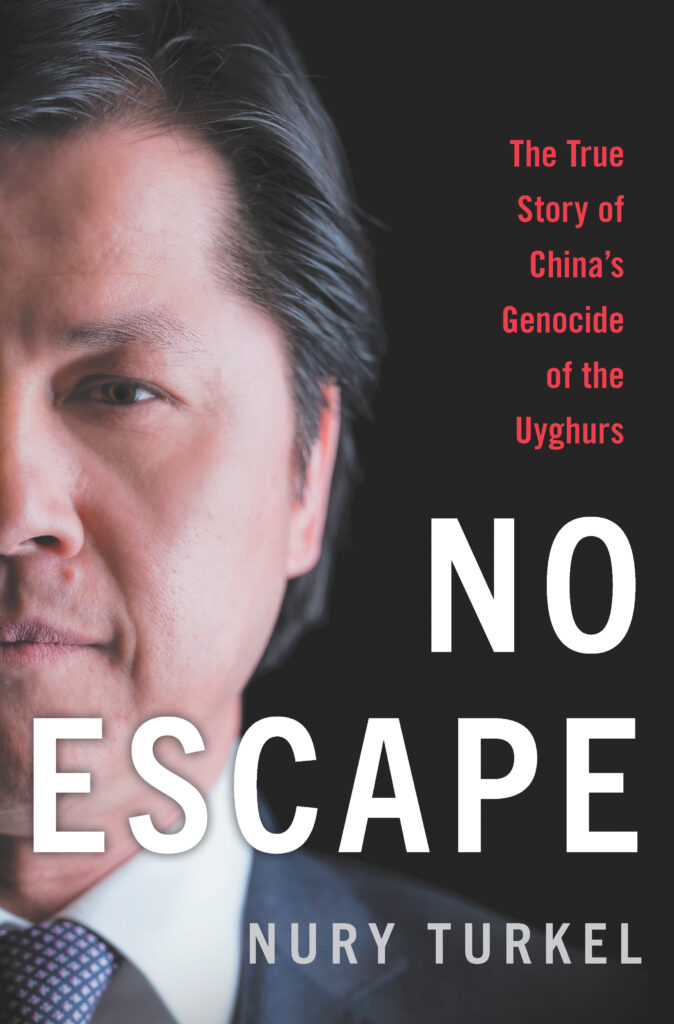 Nury Turkel, author of "No Escape: The True Story of China's Genocide of the Uyghurs"
Location:
LBJ Bass Lecture Hall
The First Amendment Center and the Asia Policy Program welcome Nury Turkel, Chair of the United States Commission on International Religious Freedom, to discuss his latest book, No Escape: The True Story of China's Genocide of the Uyghurs.
No Escape: The True Story of China's Genocide of the Uyghurs is a harrowing personal account of the biggest human rights crisis of the twenty-first century.  It describes conditions in the Uyghur homeland, referred to by the Chinese government as the Xinjiang Uyghur Autonomous Region. In the past few years, the entire region has been turned into an intensive surveillance state, with millions placed in modern-day "re-education" camps in what is the largest mass detention of an ethno-religious group since the Holocaust.
Nury Turkel and Dr. Sheena Greitens, Director of the Asia Policy Program, discuss this memoir and the questions it raises regarding the US and global policy response to the Chinese Communist Party.
View event in its entirety here. 

BIOGRAPHY
Nury Turkel was born in a re-education camp during China's Cultural Revolution and imprisoned there with his mother for the first four months of his life, while his father was held in an agricultural labor camp elsewhere.  As a lawyer, he specializes in regulatory compliance with a focus on the Foreign Corrupt Practices Act.  Turkel is a senior fellow at the Hudson Institute and a member of the Council on Foreign Relations, and a senior adviser at the Krach Institute for Tech Diplomacy.  He presently serves as Chair of the US Commission on International Religious Freedom after being appointed to the Commission in 2020 by House Speaker Nancy Pelosi.  He is also the co-founder and current board chairman of the Uyghur Human Rights Project.  He has testified before the House Foreign Affairs Committee and Congressional-Executive Commission on China and was influential in the passage of both the Uyghur Human Rights Policy Act and the Uyghur Forced Labor Prevention Act. as well as the subsequent US government recognition of the atrocity crimes committed against the Uyghurs as genocide and crimes against humanity.  In September, 2020 TIME named him one of the 100 Most Influential People in the World; in May 2021, he was included on Fortune's list of the World's 50 Greatest Leaders.
Supporters
Asia Policy Program