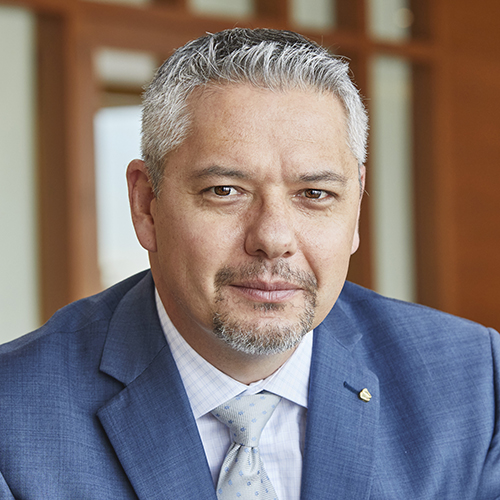 Vincent Phillip Muñoz, author of "Religious Liberty and the American Founding"
Location:
Francis Auditorium
Does religious liberty mean religious citizens need not follow otherwise valid laws?
In his public lecture, University of Notre Dame Professor Vincent Phillip Muñoz – whose scholarship has been cited in multiple Supreme Court opinions, including by Justice Alito in Fulton and by Chief Justice Roberts and Justice Thomas in Espinoza v. Montana (2020) – will address this question and others, advancing his controversial and counter-intuitive thesis that the Founders' understanding of religious liberty does not include a right to religious exemptions. Drawing on his new book, Religious Liberty and the American Founding, Professor Muñoz will argue that Justice Scalia was (mostly) right and, accordingly, Justice Alito's call for overturning Smith is mistaken, at least if the Founding Fathers are to guide First Amendment religious liberty jurisprudence.
This event was co-sponsored by the Civitas Institute.
Vincent Phillip Muñoz is the Tocqueville Associate Professor of Political Science, Concurrent Associate Professor of Law, and Founding Director of the Center for Citizenship & Constitutional Government at the University of Notre Dame. Dr. Muñoz writes and teaches across the fields of constitutional law, American politics, and political philosophy with a focus on religious liberty and the American Founding. An award-winning teacher and a popular lecturer, Dr. Muñoz has spoken at nearly 75 colleges and universities in the past several years. He received his B.A. at Claremont McKenna College, his M.A. at Boston College, and his Ph.D. at Claremont Graduate School.
Supporters
Civitas Institute