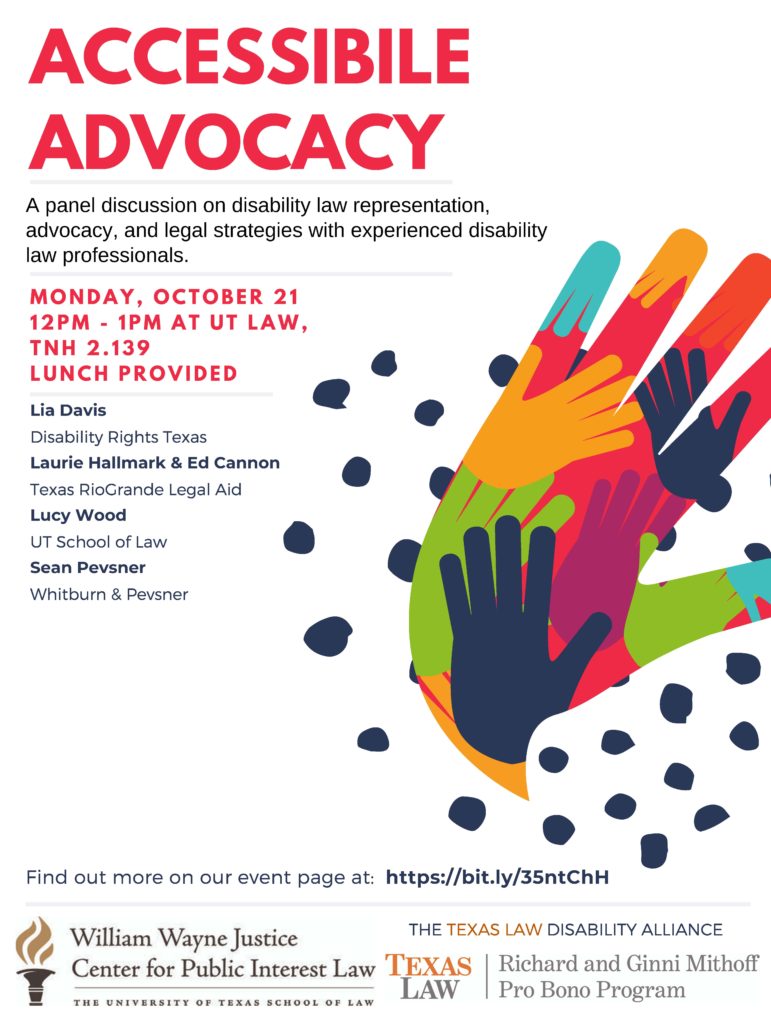 Accessible Advocacy Lunch
A panel discussion on disability law representation, advocacy, and legal strategies with experienced disability law professionals.
Lunch provided.
Lia Davis, Disability Rights Texas
Laurie Hallmark & Ed Cannon, Texas RioGrande Legal Aid
Lucy Wood, Texas Law
Sean Pevsner, Whitburn & Pevsner
Find out more on our event page at: https://bit.ly/35ntChH.