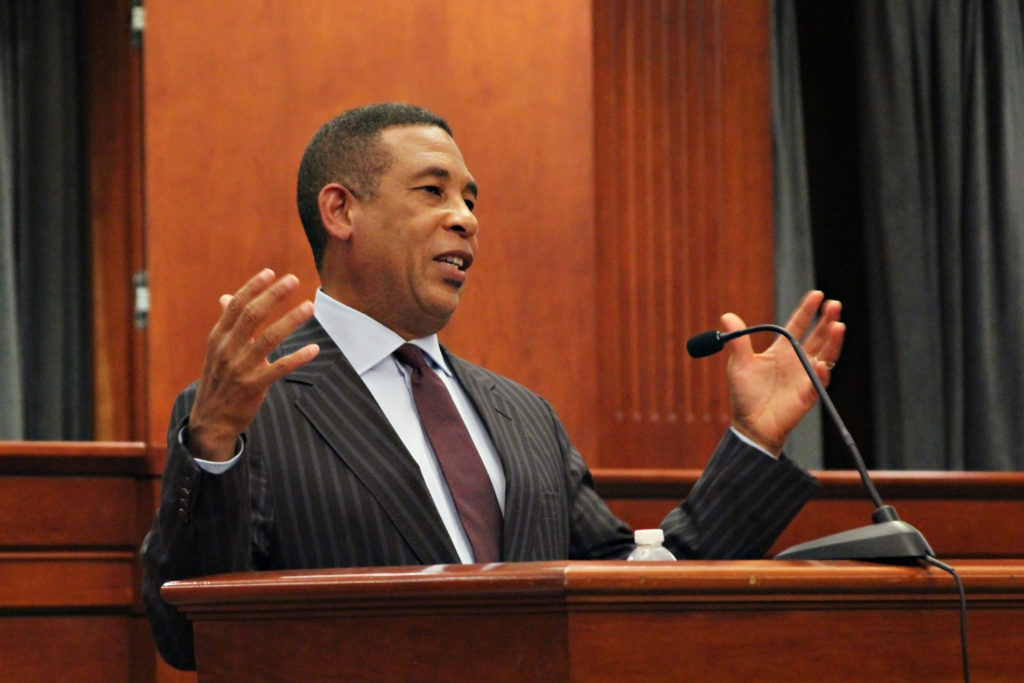 Change It Up!: Lawyering for Social Change '16
Lunch with Small Groups – Various Locations
Incoming students will meet in small groups with 2Ls, 3Ls, alumni, and faculty. Small groups will get to know each other and discuss their initial ideas about lawyering for social change.
Welcome and Keynote – Eidman Courtroom
Welcome: Morgan Shelburne, 2L
Eden Harrington, Associate Dean for Experiential Education; Director, William Wayne Justice Center for Public Interest Law, Texas Law
Introduction: Lochlin Rosen, 3L
Keynote: Rudolph Acree, Jr., Deputy Director, Public Defender Service for the District of Columbia
Paths and Models – Eidman Courtroom
Current students and alumni who work in various fields will discuss their paths through law school and explore how lawyers across sectors of practice (non-profit, government, firms) participate in social change lawyering.
Moderator: Nicole Simmons, Director of Public Services Programs, Career Services Office
Panelists:

Paige Duggins, 3L
Andrea Meza, '15, Attorney, Refugee and Immigrant Center for Education and Legal Services
Safa Peera, 3L
Alex Stamm, 3L
Aaron Tucker, '13, Assistant Public Interest Counsel, Texas Commission on Environmental Quality
Lawyering for Social Change: To Kill a Mockingbird Is a True Story – Eidman Courtroom
Introduction: Mary Crouter, Clinical Professor; Assistant Director, William Wayne Justice Center for Public Interest Law
Remarks: Jeana Lungwitz, Clinical Professor; Director, Domestic Violence Clinic
Closing, Tempestt Moore, 3L
Hosted with the Bernard and Audre Rapoport Center for Human Rights and Justice, the Capital Punishment Center, and many student organizations.