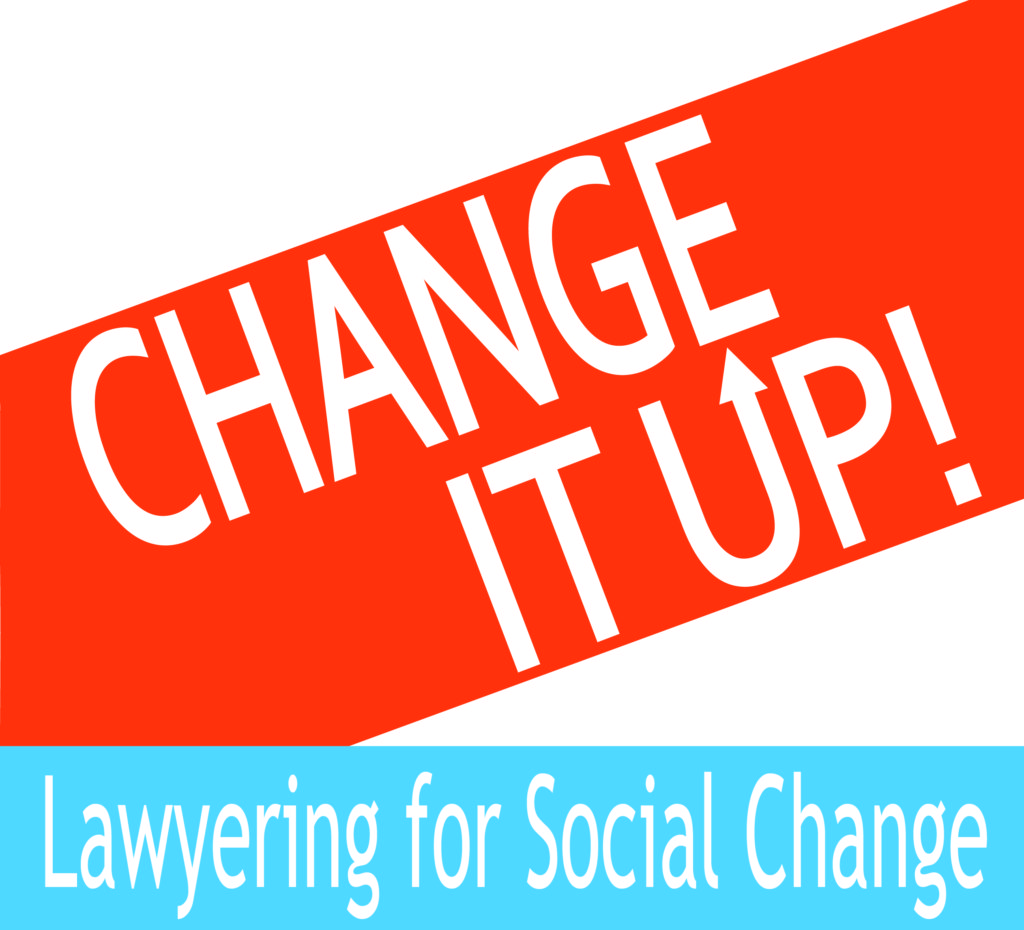 Change It Up! 2017
Program:
12:30-1:10
Check-in outside TNH 2.140 and lunch
Optional small group lunches with returning students; students who are in class until 1 may take their lunches into the event.
1:15
Welcome and Keynote – TNH. 2.140

Welcome
Tyler Somes, 3L
William E. Forbath, Associate Dean for Research & Lloyd M. Bentsen Chair in Law
Introduction of Keynote Speaker
Marissa Balonon-Rosen, 2L
Keynote
Will Snowden, Supervising Staff Attorney, Orleans Public Defenders
Founder, The Juror Project, New Orleans, LA

2:15
Break
2:25 
Paths and Models – TNH. 2.140
Returning students and alumni who work in various fields will discuss their paths through law school and explore how lawyers across sectors of practice (non-profit, government, firms) participate in social change lawyering.

Introduction – Julie Wilson, 2L
Moderator: Nicole Simmons, Career Services Office
Panelists:

Caroline Carow, '14, Policy Attorney, Texas Department of Family and Protective Services, Austin, TX
Rhiannon Hamam, '16, Public Defender, Starr County, Texas RioGrande Legal Aid, Edinburg, TX
Luis Ortiz, 3L, Criminal Defense and Immigration
Claire Vaho, '16, Private Practice, Family Law; Participant, State Bar Incubator Program, Austin, TX

Closing – Camille Fenton, 2L

3:30
Networking Reception – TNH. 2.140 Hallway
Join returning students, alumni, faculty and staff for snacks and conversation in the hallway outside the event venue
4:15 – ?
Student Happy Hour at Haymaker, 2310 Manor Road
Cosponsored by Getting Radical in the South (GRITS), the Human Rights Law Society (HRLS), and the Public Interest Law Association (PILA)
Additional Conference Information:
Registration:
Click here to register by Friday, September 8th.
Contact Information:
Rachel Sidopulos (Center Administrator/Event Organizer)
rsidopulos@law.utexas.edu / (512)232-6277
Cosponosored by:
Bernard and Audre Rapoport Center for Human Rights, Capital Punishment Center, and the Career Services Office
Student Organization Cosponsors:
Getting Radical in the South (GRITS), the Human Rights Law Society (HRLS), and the Public Interest Law Association (PILA)