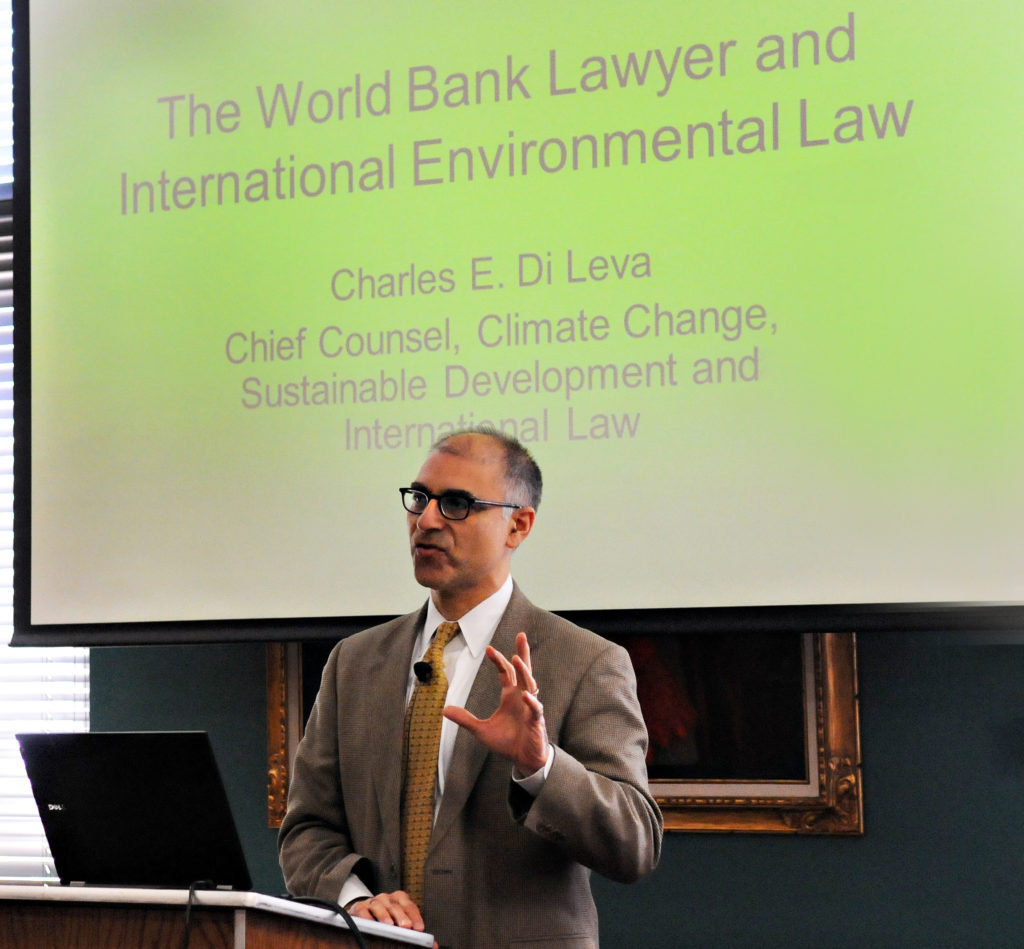 "Lives in the Law," Charles E. Di Leva, Chief Counsel, Climate Cange Sustainable Development and International Law, World Bank
Di Leva is the World Bank's chief legal advisor on sustainable development and international environmental law. He also manages the Bank's legal portfolio on climate finance and carbon market transactions, and is a lead author and practitioner of the Bank's environmental and social safeguard policies. Di Leva recently participated in the United Nations Framework Convention on Climate Change conference in Durban, South Africa.
Prior to his current position, Di Leva served with the IUCN Environmental Law Center in Germany as its director, and worked with the United Nations Environment Program in Nairobi as a senior legal officer handling treaty-related matters. At the domestic level, he served with the U.S. Justice Department Environment and Natural Resources Division and Rhode Island Department of Environmental Management. Di Leva is an adjunct professor at the George Washington University School of Law teaching international trade and environmental law. His most recent publications address climate change and finance, climate change and maritime boundaries, and the safeguard policies of international financial institutions.
Di Leva's talk is part of the occasional "Lives in the Law" speaker series focusing on the work and lives of lawyers who strive to improve the lives of others through litigation, advocacy, and public service, presented by the Justice Center and Career Services Office. In addition to the Center for Global Energy, International Arbitration, and Environmental Law, this event is cosponsored by the Public Interest Law Association and the Environmental Law Society.