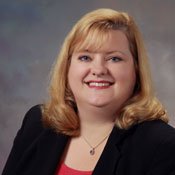 Lives in the Law: Kathy Nester
Location:
Eidman Courtroom
11:45 a.m.-12:45 p.m. in the Eidman Courtroom. Lunch served at 12:45.
Kathy Nester, Executive Director, Federal Defenders of San Diego
The "Lives in the Law" speaker series focuses on the work and lives of lawyers who strive to improve the lives of others through litigation, advocacy and public service.
Hosted by the Career Services Office and the William Wayne Justice Center for Public Interest Law.