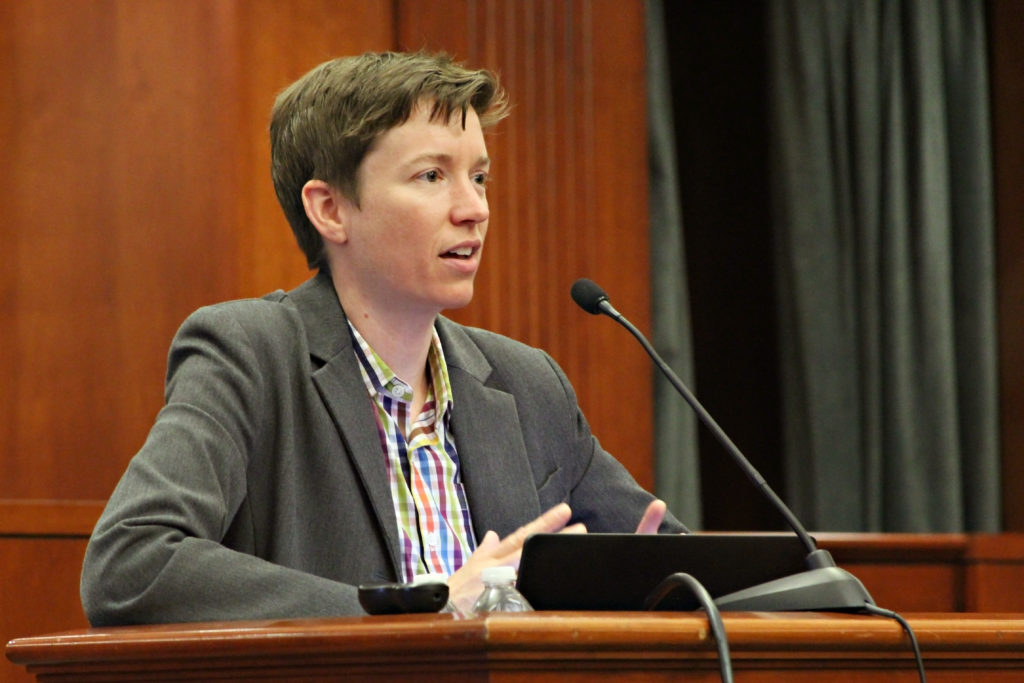 Making the Sharing Economy Work for Everyone
Location:
CCJ 2.306 (Eidman Courtroom), University of Texas School of Law
Address by G. Rollie White Scholar in Residence Janelle Orsi, Executive Director & Co-Founder of the Sustainable Economies Law Center
According to Orsi, from tool lending libraries, to municipal bike shares, to multi-billion dollar online platforms like Uber and Airbnb, the "sharing economy" is spreading rapidly. While there are clear environmental and social benefits, the sharing economy has not yet proven itself to be a complete remedy for social inequities and environmental ills, particularly when profit-driven companies act as intermediaries of peer-to-peer sharing. What can we do to ensure that the sharing economy will reduce consumption, while building economic prosperity for all? What safeguards exist to protect workers, users, communities, and environments? How should governments regulate activities in the sharing economy? What governance and ownership structures will produce the best social outcomes? Janelle Orsi will discuss the rapidly changing state of the sharing economy as well as ways in which the sharing economy could be, and in some cases is already, a truly transformative force for social and environmental justice.
About Janelle Orsi: Janelle Orsi is the Executive Director & Co-Founder of the Sustainable Economies Law Center in Oakland, CA, which facilitates the growth of more sustainable and localized economies through education, research, and advocacy. Orsi also has her own law and mediation practice focused on helping individuals and organizations share resources and create more sustainable communities. She works with social enterprises, non-profits, cooperatives, community gardens, cohousing communities, ecovillages, and others doing innovative work to change the world. Her primary areas of legal specialty are real estate, small business, nonprofit, and estate planning law.  She is also the author of Practicing Law in the Sharing Economy. For more information, see http://www.theselc.org/staff
Press Release: Justice Center Hosts Visionary Lawyer Janelle Orsi as G. Rollie White Scholar in Residence