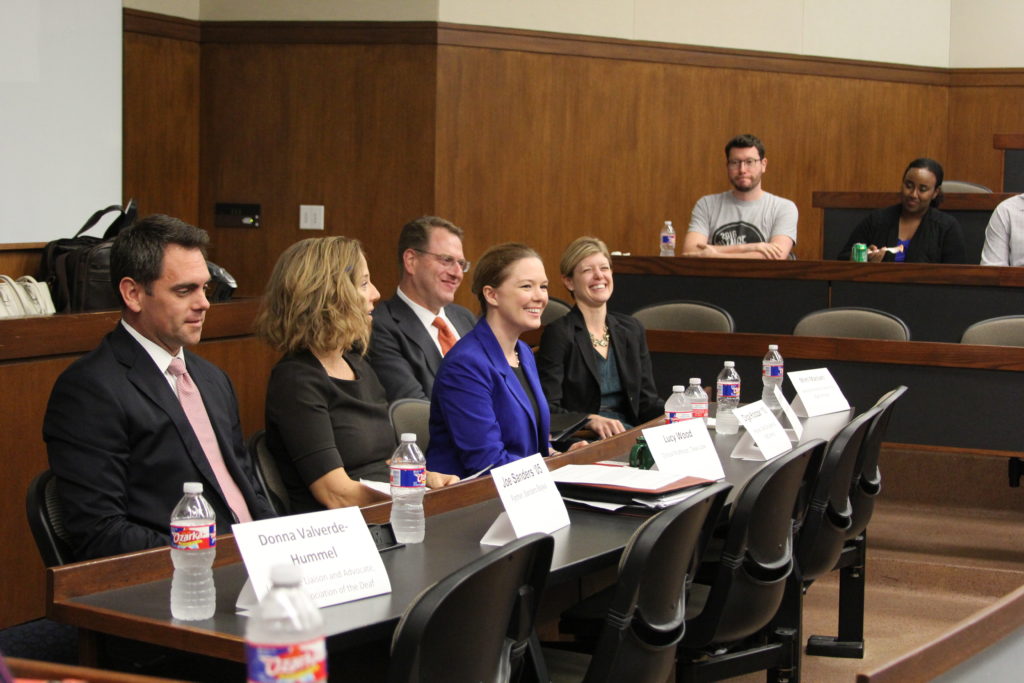 Pro Bono before the Supreme Court: Ivy v. Morath and Deaf Access to Driver Education and Licensing
The U.S. Supreme Court currently is considering Ivy v. Morath, a case that challenges Texas's failure to require providers of state-mandated driver education courses to make their programming accessible to the deaf. Individuals under age 25 cannot obtain a Texas driver's license without completing a driver education course, so the lack of accessible driver education programming limits young deaf people's ability to drive legally in Texas.
Pro bono lawyers played a lead role in bringing this case before the Court. In honor of the American Bar Association's National Pro Bono Celebration, the Mithoff Pro Bono Program is hosting the following panelists for a lunch event on Ivy v. Morath:
• Joe T. Sanders '05, Partner, Sanders Bajwa, Pro Bono Counsel for Petitioners • Olga Kobzar '10, Partner, Scott Douglass & McConnico, Pro Bono Counsel for Petitioners • Mimi Marziani, Executive Director, Texas Civil Rights Project, Counsel for Petitioners • Paul Genender, Partner, Weil Gotshal & Manges, Pro Bono Counsel for Law Professors as Amici Curiae in Ivy v. Morath • Donna Valverde-Hummel, Legislative Liaison and Advocate, Texas Association of the Deaf
Professor Lucy Wood, one of the law professors on the amicus brief filed by Weil Gotshal, will moderate.