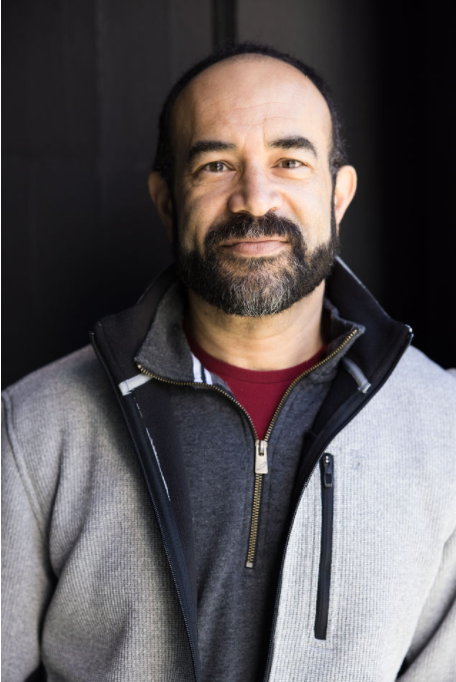 Student Lunch with Patrice Simms
Location:
Jury Room CCJ 2.310
Join environmental attorney Patrice Simms for a conversation about his path pursuing social justice in nonprofit, government and academic settings, his reflections on his career, and his insights for students.
Please RSVP by 12PM Fri, Oct 27.
Contact Information:
Liza Soria (Center Coordinator/Event Organizer)
liza.soria@law.utexas.edu 
Cosponsors: Career Services Office
About Patrice Simms:
Patrice L. Simms is an environmental attorney and thought leader with twenty-five years in the environmental law arena. Currently, Patrice serves as the Vice President of Litigation for Healthy Communities with Earthjustice.  He is also the Co-founder and Strategic Advisor for People over Plastic, and a Visiting Professor at Harvard Law School.  Before joining Earthjustice, he was a member of the faculty at Howard University School of Law and led their environmental law programming.
From October 2020 to January 2021, Patrice served as the volunteer lead of the EPA Agency Review Team for the Biden-Harris Presidential Transition. Patrice also served in a political appointment in the Obama Administration as a Deputy Assistant Attorney General in DOJ's Environment and Natural Resources Division.
Over the course of his career, Patrice has also worked at the U.S. Environmental Protection Agency (EPA) in its Office of General Counsel and with its Environmental Appeals Board, and as a Senior Attorney with the Natural Resources Defense Council.
Patrice is currently a member of the Board of Directors for the Environmental Integrity Project and the Board of Advisors of Harvard Law's Environmental & Energy Law Program. Prior to joining the Earthjustice staff he served for five years on the Board of Trustees for Earthjustice.  He was a founding steering committee member of the Green Leadership Trust and helped to launch what is now Green 2.0.  He is also a current Fellow with the American College of Environmental Lawyers (ACOEL). Patrice is a 1998 graduate of Howard University School of Law.
About the G. Rollie Public Interest Scholar in Residence program:
Simms visit to Texas Law as a G. Rollie White Public Interest Scholar in Residence is supported by a generous gift from the G. Rollie White Trust. The program brings outstanding legal scholars, practitioners and advocates from the field of public service to Texas Law to foster discussion of issues related to public interest law, to raise the profile of lawyers working in this area, and to encourage students to view public service as an honored and expected part of every legal career. Simms is Texas Law's eleventh G. Rollie White Public Interest Scholar in Residence.