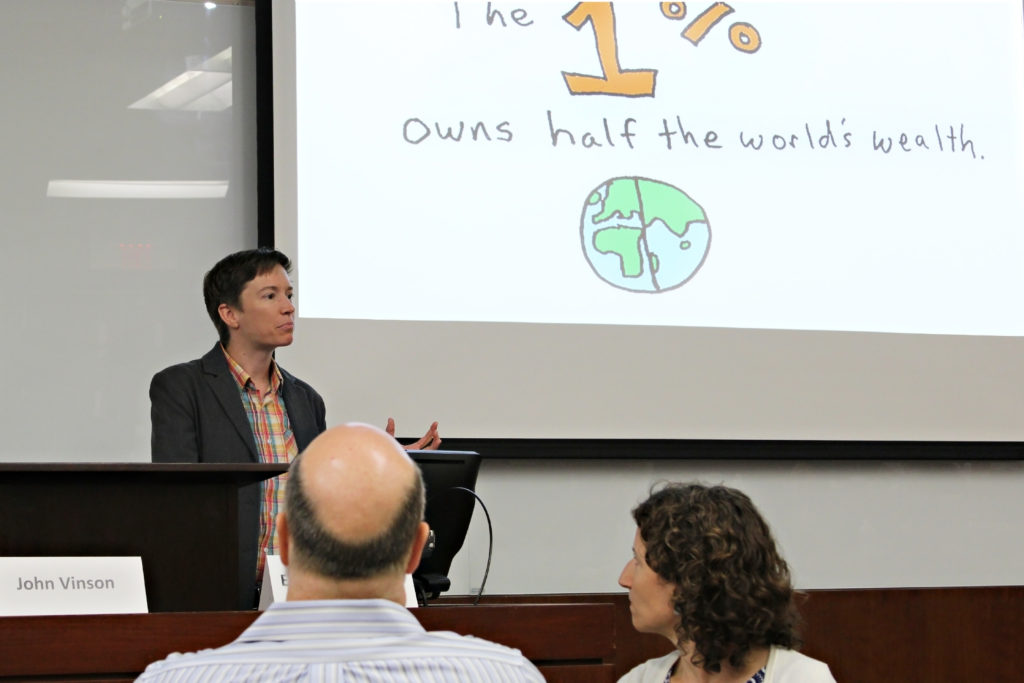 The Next Legal Profession: Lawyers Creating Sustainable Local Economies
Location:
TNH 2.137, University of Texas School of Law
G. Rollie White Scholar in Residence Janelle Orsi, Executive Director & Co-Founder of the Sustainable Economies Law Center, will speak and join a panel discussion with local lawyers whose transactional practices promote social justice.
According to Orsi, at the rate that humans are currently disrupting ecosystems and widening the wealth gap, the world needs nothing short of one million lawyers to shift the focus of their work to supporting the development of land trusts, cooperatives, and a variety of projects and enterprises that build just, equitable, and sustainable economies. As every community reinvents its systems for accessing food, energy, goods, water, housing, and transportation, lawyers — and particularly transactional lawyers — will play a key role in developing the legal blueprint for the next economy.
About Janelle Orsi: Janelle Orsi is the Executive Director & Co-Founder of the Sustainable Economies Law Center in Oakland, CA, which facilitates the growth of more sustainable and localized economies through education, research, and advocacy. Orsi also has her own law and mediation practice focused on helping individuals and organizations share resources and create more sustainable communities. She works with social enterprises, non-profits, cooperatives, community gardens, cohousing communities, ecovillages, and others doing innovative work to change the world. Her primary areas of legal specialty are real estate, small business, nonprofit, and estate planning law.  She is also the author of Practicing Law in the Sharing Economy. For more information, see http://www.theselc.org/staff
Press Release: Justice Center Hosts Visionary Lawyer Janelle Orsi as G. Rollie White Scholar in Residence