INCLUDE, the newest project of the Justice Center, works to advance the rights of persons with disabilities and involves pro bono law students in serving them and their families. Begun in 2015, the primary focus of the project has been on Texas' Supported Decision Making (SDM) statute, enacted in the 84th legislative session. SDM offers an alternative to guardianship for adults with disabilities, and many of those individuals and their families and advocates are just learning about the new legal option available through SDM.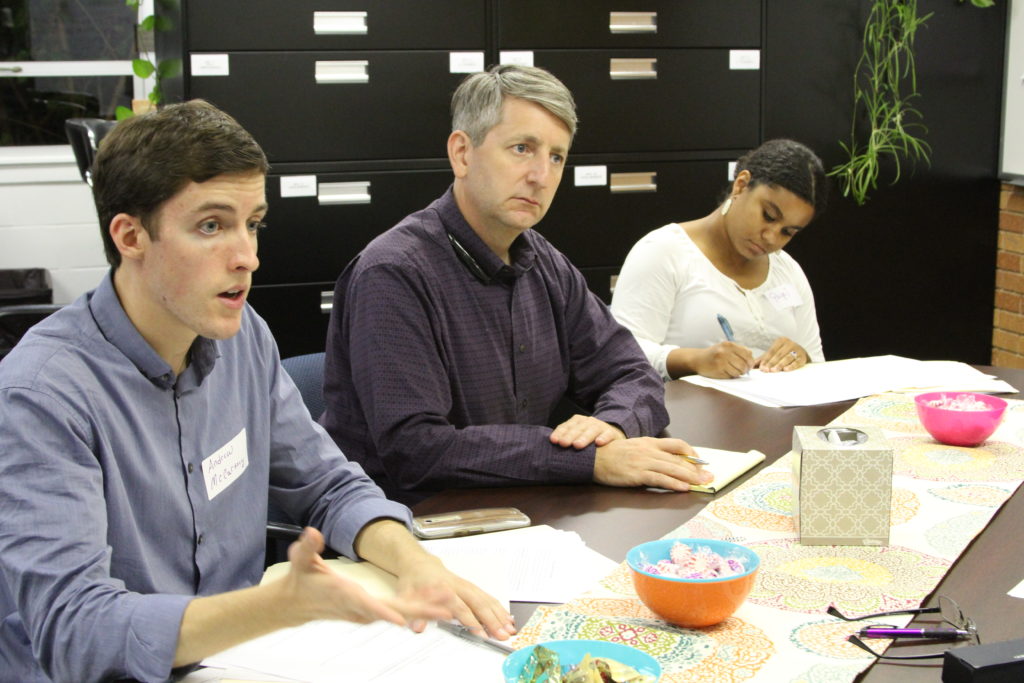 INCLUDE encompasses both counseling and research activities.  The heart of the project is an innovative clinic model through which pro bono students, trained and supervised by faculty and volunteer attorneys affiliated with the Mithoff Pro Bono Program, counsel individuals with disabilities and their families about the new SDM law and what it means to enter into a Supported Decision Making Agreement (SDMA).  INCLUDE has already counseled nearly 250 families and partnered with more than fifteen Austin area school districts, including the Texas School for the Blind, and plans are underway for next year's clinics.  INCLUDE recently expanded its reach and took a group of law students to Laredo to partner with Texas Rio Grande Legal Aid and the Laredo ISD, providing information and assistance at four local high schools.
Wesley Hartman '18, one of two student leaders of INCLUDE (along with Marissa Latta '18), reports that the pro bono students particularly enjoy learning to provide information and build relationships across the potential barriers created by class and disability differences. "Our student volunteers love the opportunity to meet face-to-face with clients, because you can really get to know and understand them as individuals. I'll be able to take the communication skills I've developed through INCLUDE and use them for the rest of my career," states Hartman.  Young adults with disabilities leave the INCLUDE clinics with information and often with a legal document that enables them to continue to develop and exercise the skills used in making decisions about their lives.
The Justice Center has been asked to consult with several other law schools in Texas, New York and California that are exploring how their pro bono programs might replicate the INCLUDE clinic model.  The Justice Center is also partnering with the University of Syracuse and other researchers to examine how SDM is working on the ground and evaluate its potential impact. This work will become part of larger national studies on SDM and will shine a spotlight on the Texas statute's role in promoting the rights of persons with disabilities.
INCLUDE is led by Professor Lucy Wood and Helen Gaebler, Senior Research Attorney with the Justice Center.  The project is supported by The University of Texas Center for Disability Studies.