On October 26, 2017, Professor Stephen Bright spoke to a packed audience of students and faculty about problems with the quality of legal representation provided to defendants in many jurisdictions and the need for significant reforms in the criminal justice system.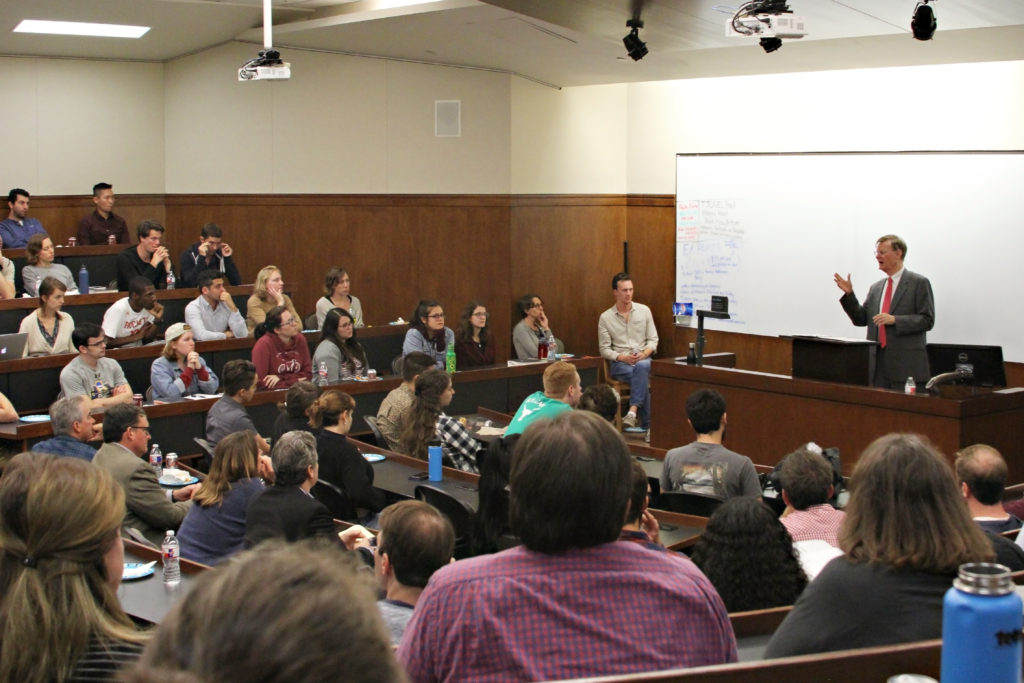 Professor Bright is a nationally renowned advocate for criminal defendants, those sentenced to death, and prisoners.  His litigation, teaching and writing have focused on capital punishment, legal representation for poor people accused of crimes, conditions in prisons and jails, racial discrimination in the criminal justice system, judicial independence, and sentencing.  He has represented numerous defendants at trial and on appeal before state and federal appellate courts, and has argued four cases in the United State Supreme Court.
Professor Bright is the former head of the Southern Center for Human Rights (Director 1982-2005, President and Senior Counsel 2006-2016), and teaches at Yale Law School, Georgetown University Law Center, and Georgia State University College of Law.  He has received extensive recognition for his work, including the American Bar Association's prestigious Thurgood Marshall Award.
Professor Bright's lecture was presented by the Capital Punishment Center and the Justice Center, and co-sponsored by the Public Interest Law Association.  The event was one of numerous activities associated with the Mithoff Pro Bono Program's week-long participation in in the American Bar Association's National Pro Bono Celebration.