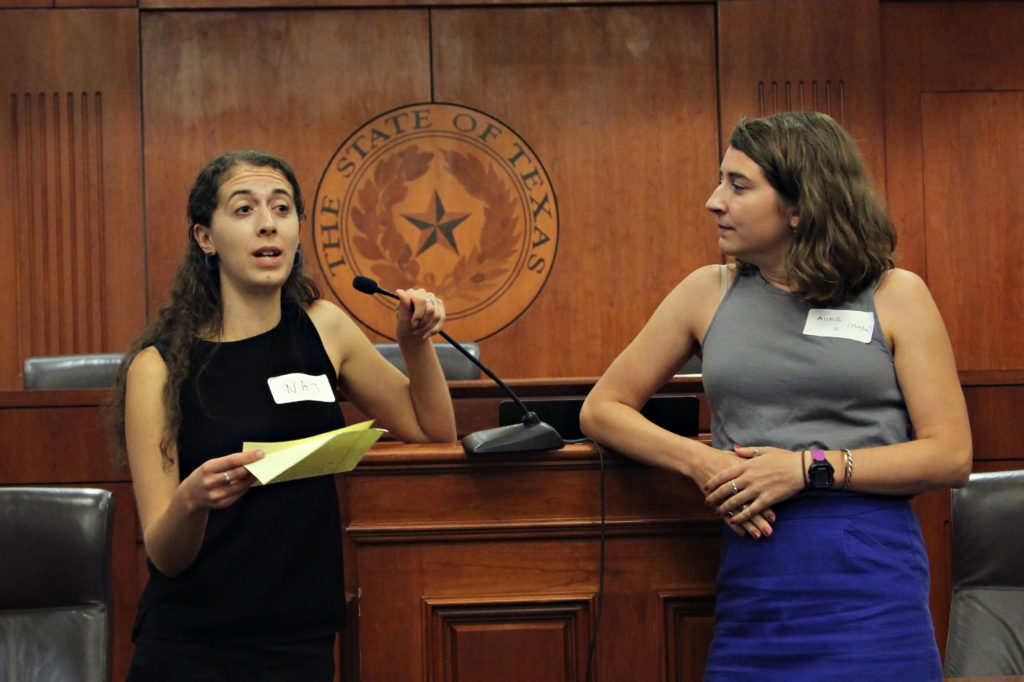 On Friday, September 6, Texas Law held its seventh annual social justice orientation for new and returning students. Students founded Change It Up! in 2013, with the goal to assure public-interest oriented 1L students of the feasibility of their social justice aspirations and to introduce them to each other and to the people and programs at Texas Law that will help them get there. This year a team of law students headed by Nat Fine and Anna Roberson, both '20, helped the Justice Center plan and organize the event.
Change It Up! 2019 featured a keynote address by Stephanie Rudolph, Director of the Source of Income Unit at the New York City Commission on Human Rights, where she supervises a team of attorneys and advocates dedicated to enforcing the New York City human rights law. Her team intervenes when apartment brokers and/or owners refuse to rent to homeless families and individuals with housing subsidies provided by the government, and handles claims of housing discrimination related to race, disability, national origin, perceived citizenship status, and age. Rudolph described the factual and legal landscape underlying her team's work and the strategies it has developed to intervene to help renters keep their homes and housing vouchers. In addition to speaking at Change It Up!, Rudolph also met informally with students and held office hours in the Career Services Office.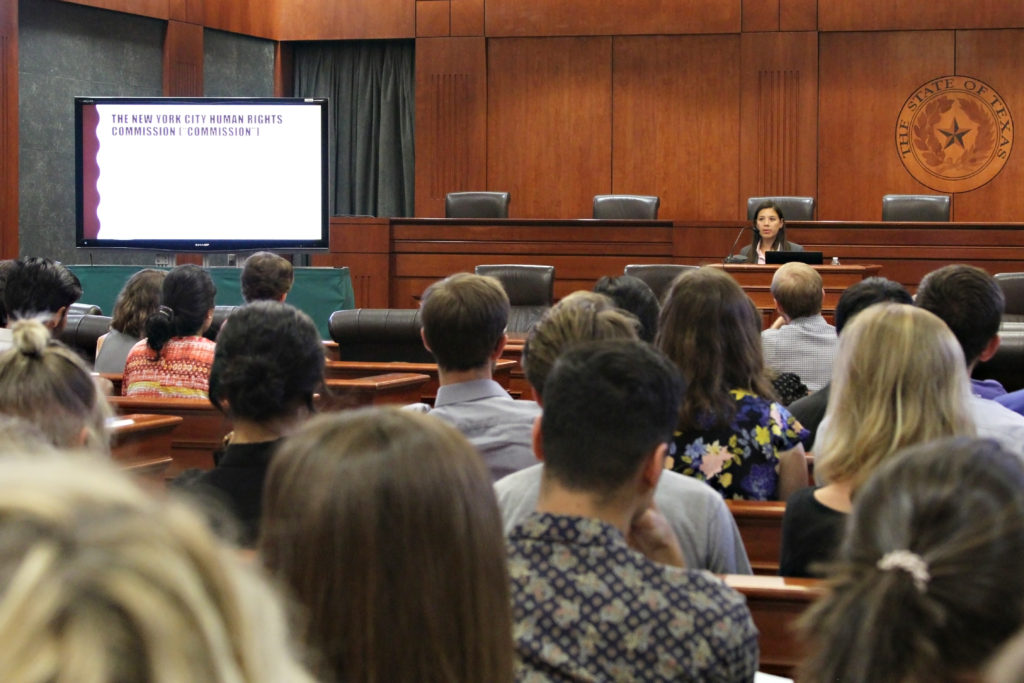 A panel of recent graduates who discussed their social justice work and how they charted their paths through law school followed Rudolph's address. The panel featured young lawyers working across a range practice areas and settings: Diego Cervantes '18, an immigration attorney in private practice in Austin; Hensleigh Crowell '16, an assistant public defender with the Harris County Public Defender's Office in Houston; Marissa Latta '18, a Gallogly Family Foundation Public Interest Law Fellow at Texas RioGrande Legal Aid in Austin, who focuses on housing and reentry; and Rosann Mariappuram '18, the executive director of Jane's Due Process, an Austin-based nonprofit that ensures legal representation for pregnant minors in Texas. Lawson Konvalinka of the Career Services Office organized and moderated the panel.
Change It Up! attendees also had the opportunity to meet in small groups with second and third year students over lunch. The event concluded with a networking reception with faculty, staff, and attorneys.
"Former students had the original idea for this great event, and we are delighted to plan it annually with students committed to supporting public interest work," said Eden Harrington, director of the Justice Center. "Change It Up! Is a great way to start the year and welcome new students to our vibrant public interest community."