The Justice Center joined the law school's Criminal Defense Clinic and the UT Austin Initiative for Law, Societies, and Justice to host a lunch featuring former public defender Jocelyn Simonson, who is now a professor of law at Brooklyn Law School and a national authority on community bail funds. Simonson discussed her new book, "Radical Acts of Justice: How Ordinary People are Dismantling Mass Incarceration."
Clinical professor Katy Dyer of the Criminal Defense Clinic, a former colleague of Simonson's at The Bronx Defenders, introduced Simonson and joined the conversation about the book. The Public Defense Group, a student organization that supports the many students interested in public defense, cosponsored the talk.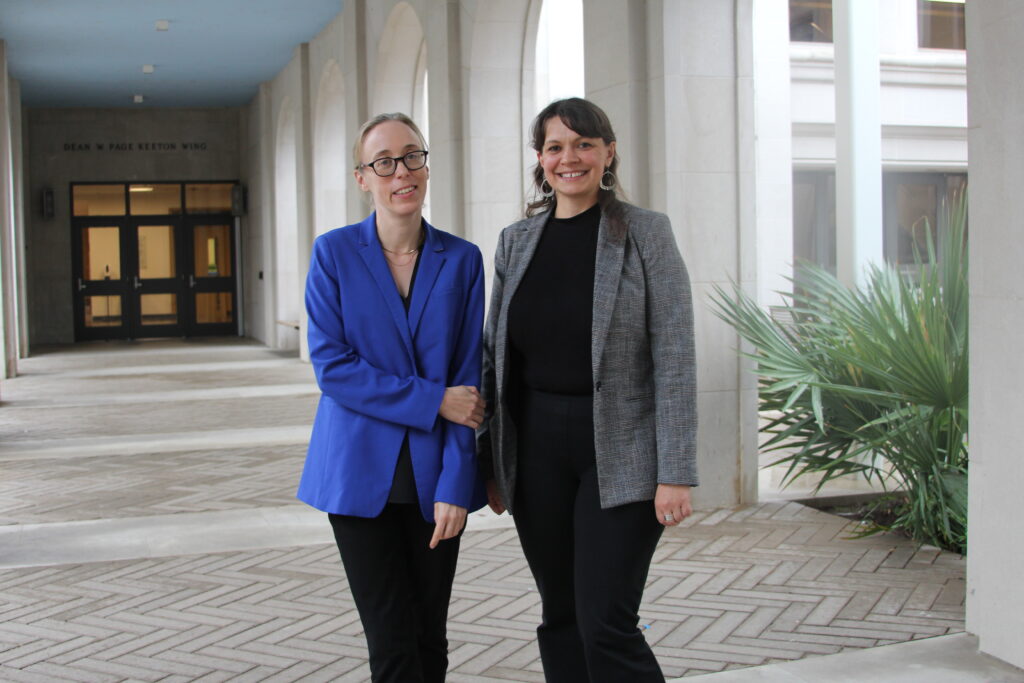 "Radical Acts of Justice" tells the stories of ordinary people coming together to challenge the criminal legal system using traditional tools of the system: community bail funds, court watches, participatory defense, and budgets that reimagine how local governments keep people safe. According to Simonson, "when people join together to contest received ideas of justice and safety" through tactics like these, they challenge the ideas "that prosecutions and prisons make us safer"; "that public officials charged with maintaining 'law and order' are carrying out the will of the people"; and "that justice itself requires putting people in cages."
In her talk, Simonson described each of these collective tactics, their reception by judges, prosecutors, and defense attorneys, and the many ways in which the tactics challenge the status quo. She and Dyer also discussed how lawyers can participate in and support community action without getting in the way.
"I was heartened by how many law students, faculty, and staff came with an interest in how community organizers and other non-lawyers are disrupting the machine of inequities that exist in the criminal system," said Dyer. "We had a terrific conversation about how law students and lawyers can work side by side with and in support of efforts to dismantle these unfair carceral systems."