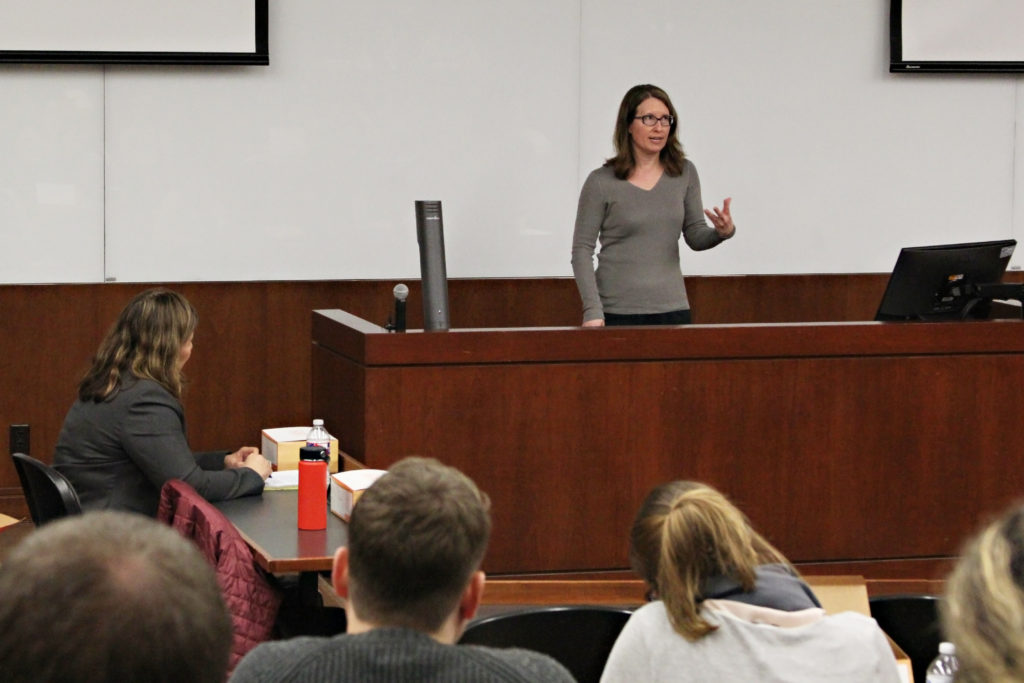 The Justice Center recently hosted "Special Education Law in Texas: How to Get Involved to Help One Child or Many!," a panel of special education lawyers geared towards law students who hope to work on special education cases while in school or later in solo or firm practice.
The event's goal was to show law students how to get involved in small or big ways in taking on special education cases in informal negotiation settings, in trial, or on appeal. Experienced attorneys described their special education work and recent developments in the law. Panelists included Austin lawyers Marty Cirkiel, Cirkiel & Associates; Sonja Kerr, Connell Michael Kerr; Yvonnilda Muniz, a solo practitioner; and Shelby O'Brien, Enoch Kever. Professor Lucy Wood moderated the panel.
Wood developed the idea for the panel with 2L Jake Herrel, a Pro Bono Scholar with the Mithoff Program who helps her with INCLUDE disability law pro bono projects for law students: "Professor Wood and I had the idea to host the panel in order to show students the impact that this type of work has on families across the state. We were lucky to have four of the foremost experts on special education and appellate law come and speak," said Herrel.
Herrel began working on special education cases during his 1L year and is now a huge proponent of the opportunities this work provides for law students. As he notes, special education cases provide an opportunity for students to counsel clients, review records, strategize, advocate, and negotiate. "When I was a 1L, I just wanted a chance to do real lawyering and help people in need," he said. "Now, as a Pro Bono Scholar, my goal is to reach out to students who, like me, want to make a real difference but don't know how exactly to do that while in law school. Events like this help to drum up excitement for our pro bono projects, and the result has been the INCLUDE project being able to help more families in Central Texas than ever before."