The William Wayne Justice Center for Public Interest Law is proud to welcome first year students Araceli Garcia and Courtney Weber – recipients of full tuition scholarships awarded to incoming students who have a demonstrated commitment to social justice. The scholars are selected through a competitive process, including an interview with a faculty selection committee.
"These outstanding students will join a robust public interest community at Texas Law, and we are pleased to welcome them," said Eden Harrington, director of the Justice Center, which administers the scholarships. "We are also grateful to the Reaud Charitable Foundation for providing generous scholarship support for our students."
Meet the class of 2024 scholars: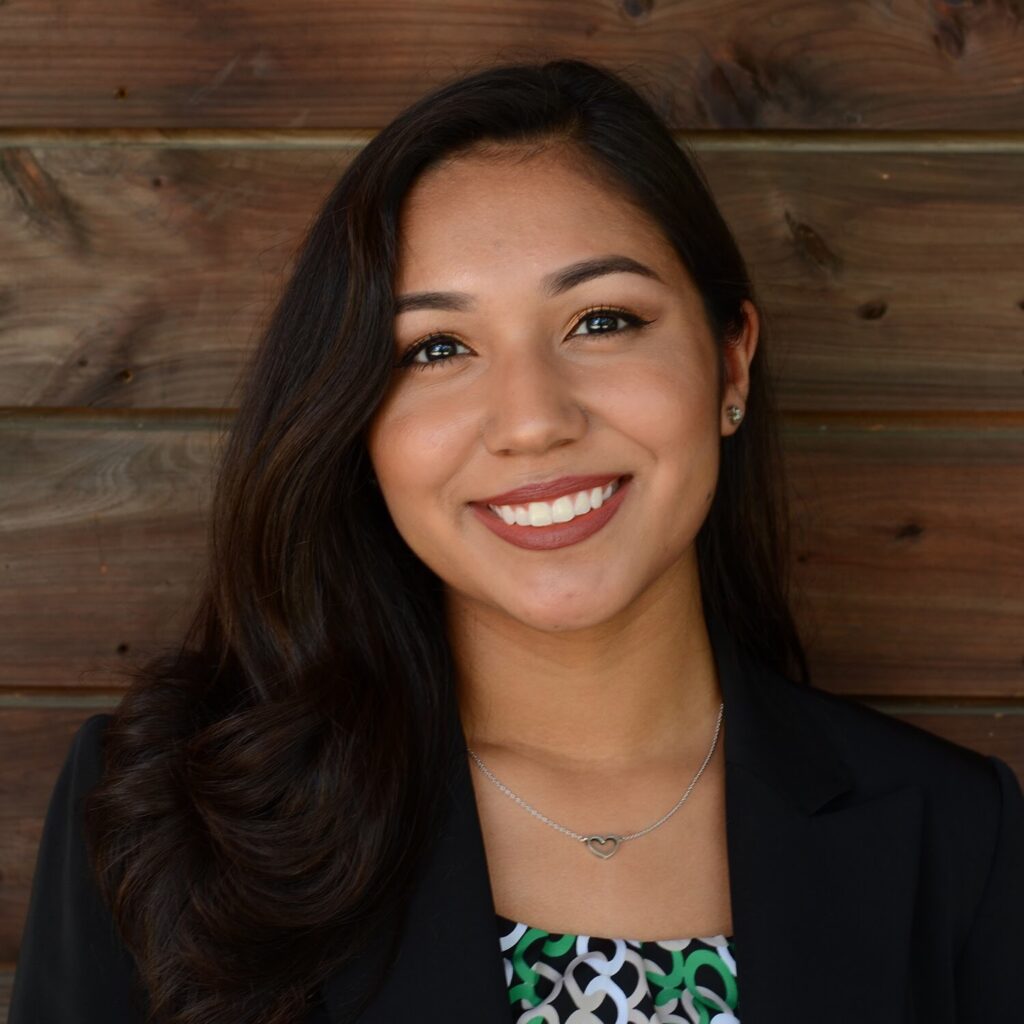 Araceli Garcia – Equal Justice Scholar
Araceli Garcia graduated from Stanford University with a BA in Chicanx/Latinx Studies. As an undergraduate, she advocated for undocumented immigrant students' rights on campus and assisted immigrant families detained at the federal detention center in Karnes, Texas as an intern with RAICES. After college, she was awarded the John Gardner Fellowship for Public Service and partnered with the Intercultural Development Research Association in San Antonio, where she worked to ensure equitable educational opportunities for immigrant and emergent bilingual (English learner) students in Texas. After law school, Garcia plans to continue to serve her community working with a nonprofit organization that serves immigrants and low-income communities in Texas.
"As a Latina, first-generation college graduate from a low-income background, I am excited to learn the necessary skills at Texas Law to fight for justice and equity alongside my community," said Garcia. "At a time when tensions are running high and the systemic injustices built into our legal system have been laid bare, I hope to reimagine what justice can look like for low-income and racially marginalized communities."
The Equal Justice Scholarship requires a three-year postgraduate commitment to providing direct legal services to low-income individuals or groups at a nonprofit organization or public defender office in the U.S. Garcia, the 17th Equal Justice Scholar, joins current scholars Nicole Steinberg '23, who is working this summer for Service Employees International Union (SEIU) as a Peggy Browning Fellow, and Liam Veazey '22, who is spending the summer working with EarthJustice in Chicago. Starting this fall, graduating Equal Justice Scholar David Giannaula '21 will work at the Legal Aid Society of the District of Columbia funded by a Skadden Fellowship.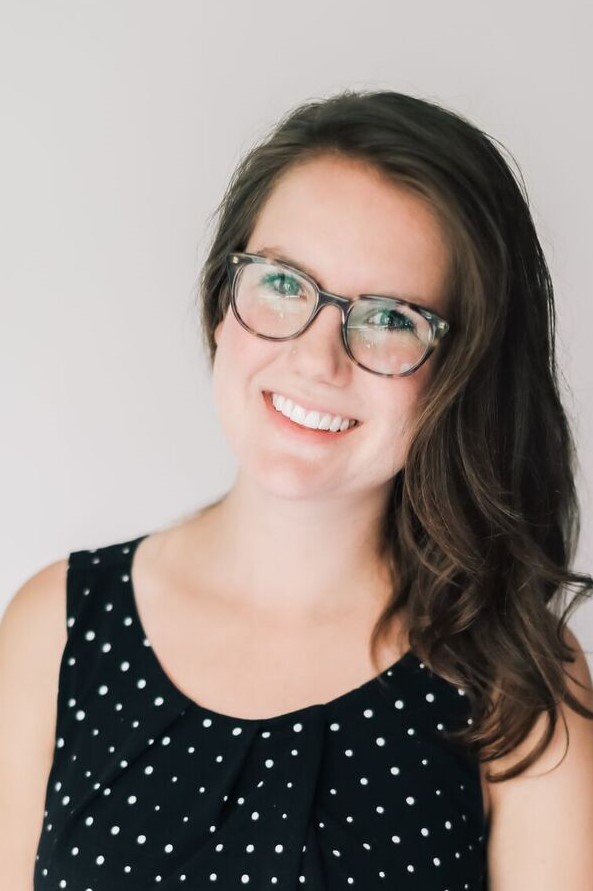 Courtney Weber – Reaud Public Interest Scholar
Courtney Weber graduated from the University of Michigan with BAs in Anthropology and Spanish. Since graduating from college, she has worked as an advocate at the East Bay Community Law Center in Berkeley, California; as a teacher of English in Madrid, Spain as a Fulbright Fellow; and as a coordinator for programs supporting college students in Washington, D.C. She is interested in public benefits, consumer, and employment law.
"I am thrilled to be starting my public interest legal career at Texas Law. I'm most excited for the opportunity to join a law community that is grappling with issues of inequity and working towards lasting social change," said Weber. "I plan on learning all that I can from experts in areas like consumer law while also offering support to my Austin community through Texas Law's robust clinical program. I am energized by all there is to learn about anti-poverty lawyering and truly feel like there is no better time nor place to begin this journey."
Weber is the fourth recipient of the Wayne Reaud Public Interest Scholarship, which covers full tuition and fees for three years and includes a stipend for summer public interest legal work. The scholarship is endowed by a generous gift from the Reaud Charitable Foundation and is designed to help bring outstanding students interested in public service to Texas Law. Weber joins Sally Vandenberg '23, who is spending this summer working with New York County Defender Services in New York City, and Lourdes (Lulú) Ortiz '22, who is spending the summer working with ACLU's Immigrants' Rights Project in New York City. As of this fall, inaugural scholar Jill Applegate '21 will clerk for the Honorable Robert Pitman of the U.S. District Court for the Western District of Texas in Austin.