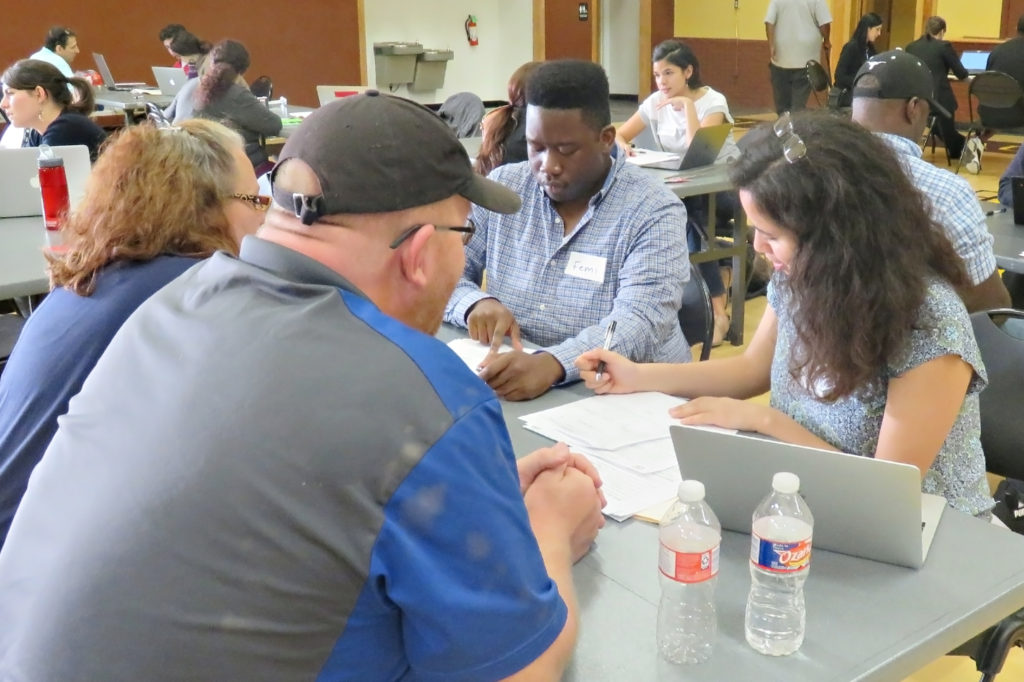 As a result of the state's Driver Responsibility Program and other policies, low-income Texans risk automatic driver's license suspensions, holds, and surcharges for failing to pay traffic ticket fees and fines they cannot afford. Without valid licenses, they cannot drive to work or drive family members to school or medical appointments. The Justice Center works to alleviate this harm through assisted pro se driver's license recovery legal clinics developed by the Mithoff Pro Bono Program in 2017. In November 2018, the Mithoff Pro Bono Program hosted its seventh Driver's
License Recovery Clinic since it launched the program in November 2017.
Clinic partners include the Austin Municipal Court, the Travis County Law Library, Goodwill Central Texas, and the Texas Fair Defense Project (TFDP), which collaborate to assist low-income individuals with driver's license holds related to unpaid criminal justice debt. At a typical clinic, volunteer law students meet with drivers with license holds, research their license suspensions, and explain the steps the drivers must take to recover their licenses, often including obtaining a fee waiver, fee reduction, or alternative payment plan. Students help drivers complete financial affidavits in support of requests for fee relief, and, at some clinics, volunteer attorneys help drivers present the requests to on-site judges.
Clinics have been held at municipal buildings and Goodwill campuses. At the seven clinics held between November 2017 and November 2018, 92 law students volunteered over 725 hours to assist 415 drivers. At the most recent clinic at the Doris Miller Recreation Center in East Austin, Austin municipal judges waived $64,489.67 in Driver Responsibility Program surcharges and $8,363.40 in municipal court fines and fees.
"Through the clinics, law students see the impact that fines, fees, and surcharges have on people's lives," said Sarah Mae Jennings '18, a public defender in New Orleans who helped develop the program as a law student. "It is incredibly complicated for individuals to navigate the driver's license reclamation process on their own. I am so grateful to TFDP for supervising law students and counseling drivers, to the judges who volunteer their time to hold on-site hearings, and to my fellow law students for working tirelessly to assist as many drivers as possible. Developing this program was the most rewarding experience of my law school career."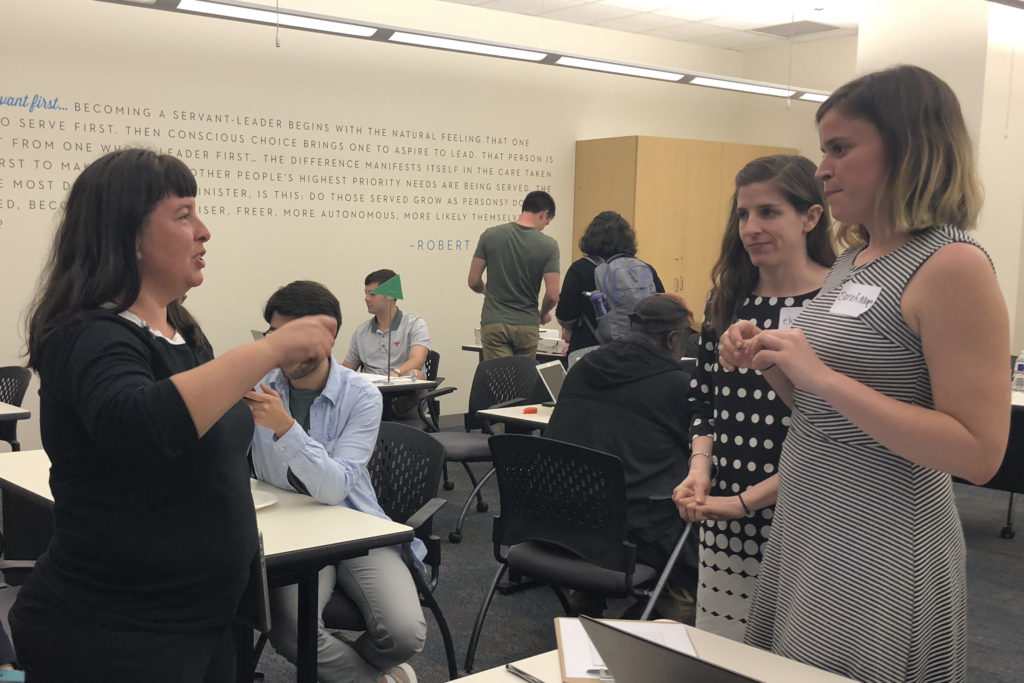 "This work connects me to my community. Going to clinics, including one in my neighborhood, allows me to get of the law school bubble," said Natalie Neill '20, a Mithoff Pro Bono Scholar who helps lead the program this year. "Many other students have told me they enjoy the project because they can tell they have a tangible impact on people's lives. It is very gratifying to see the relief on participants' faces when they leave a clinic."
"The leadership and hard work of the Texas Law students has allowed TFDP's driver's license recovery work to reach hundreds more individuals than we would be able to without student participation," said Karly Jo Dixon '16, staff attorney with TFDP's criminal justice debt initiative. "Through the work of the clinics, hundreds of individuals have been able to get out from under their criminal justice debt and start driving legally. The clinics have tapped into a community need, as exemplified by the overwhelming response and attendance from individuals seeking assistance."