Three second-year students at the University of Texas School of Law have been selected for the Scholarship in Environmental Justice Law, a new scholarship created by a gift from the Environmental Integrity Project. The scholarship supports students with a demonstrated interest in public interest environmental law and environmental justice and includes professional mentorship and networking opportunities with Environmental Integrity Project attorneys. The gift will fund tuition scholarships over three years and may also be used for summer fellowships to support students' environmental justice work with nonprofit organizations. The William Wayne Justice Center for Public Interest Law is administering the scholarships.
"We are delighted to be able to offer scholarships to these outstanding environmental students," said Eden Harrington, director of the Justice Center. "We are very grateful to the Environmental Integrity Project for this generous gift and their support of our students."
Meet the 2021 Scholars:
Jamie McClintock '23 is an organizer for GRITS (the Getting Radical in the South conference) and was a co-lead student organizer for Change It Up!, Texas Law's fall 2021 social justice orientation. She is also a Teaching Quizmaster and a member of the Texas Law Review. The summer after her first year, she worked with Texas RioGrande Legal Aid in Austin with the Environmental Justice and Community Development teams. She participated in the Environmental Law Clinic in the fall of her 2L year. Next summer she will work with the Southern Environmental Law Center. After graduation, she hopes to represent communities in the South that are disproportionately affected by pollution and climate change.
Alessandra Papa '23 is a member of the Environmental Law Society and symposium director for the Texas Environmental Law Journal. The summer after her first year, she worked for Environment Texas in Austin. She participated in the Environmental Law Clinic in the fall of her 2L year. She is also the 2L representative for the Environmental Law Society. She majored in Geography as an undergraduate and plans to work after law school at an environmental agency or nonprofit organization to advocate for reform and effective policy on the city or state level.
Blake Welborn '23 is a senior staff editor of the Texas Environmental Law Journal, a Dean's Fellow with the Society Program, a member of OUTLaw, and a Pro Bono Scholar with the Mithoff Pro Bono Program's Expunction Project. The summer after his first year, he worked with the Multnomah County District Attorney's Office in Portland, Oregon. He majored in Environmental Studies as an undergraduate and hopes to practice plaintiff-focused environmental law in Texas after law school.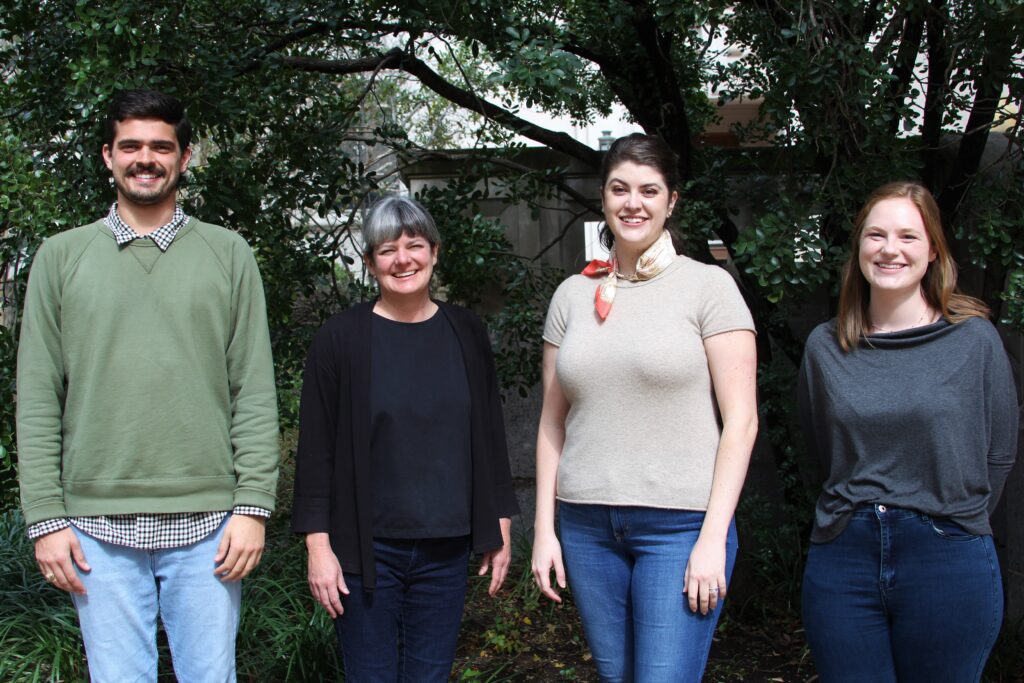 "I'm so pleased that EIP's gift funded scholarships for these impressive students," said Kelly Haragan, director of the Law School's Environmental Clinic. "I look forward to following their careers and the work they do to further environmental justice.