The William Wayne Justice Center for Public Interest Law is proud to welcome first year students Josh McClain and Alice Min – recipients of scholarships awarded to incoming students who have a demonstrated commitment to social justice. The scholars are selected through a competitive process, including an interview with a faculty selection committee.
"We look forward to working with these outstanding students and are delighted they chose to attend Texas Law," said Eden Harrington, director of the Justice Center, which administers the scholarships. "The G. Rollie White Trust has generously supported our students for years and the Law School is pleased to join with the Trust to provide these scholarships."
Meet the class of 2025 scholars: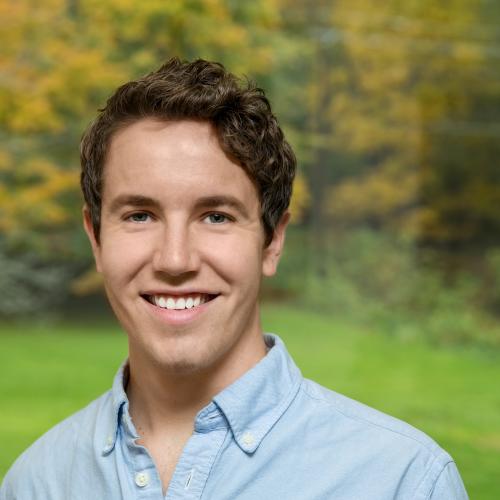 Josh McClain – Equal Justice Scholar
Josh McClain graduated from Kenyon College with a degree in political science and is enrolled in the JD/Master of Public Affairs dual degree program with Texas Law and the LBJ School of Public Affairs. He spent last year as a student at the LBJ School. In the spring and summer of 2022, he has been working with the newly launched Prison and Jail Innovation Lab at the LBJ School, researching correctional oversight and conditions of confinement.
Immediately before moving to Austin for graduate school, McClain worked as a paralegal for Legal Aid of North Carolina's Disaster Relief Project in Durham, North Carolina, assisting clients navigate the long-term hurricane recovery process. After completing the dual degree program, he plans to work directly with communities impacted by natural disasters. "Eventually, I hope to help craft law and policy to respond to a world where disasters are more frequent, forceful, and unpredictable," said McClain.
"I am excited to join the Texas Law community because I believe the law is critical to understanding and addressing inequities. I am particularly interested in the disparities — and opportunities for rebuilding — that come out of natural disasters," said McClain. "Texas is grappling with these challenges every year, and I can think of no better place, and no better group of peers and teachers, to help me learn how the law can be used to support communities in becoming more whole, resilient, and equitable."
The Equal Justice Scholarship requires a three-year postgraduate commitment to providing direct legal services to low-income individuals or groups at a nonprofit organization or public defender office in the U.S. McClain, the 18th Equal Justice Scholar, joins current scholars Araceli Garcia, '24, who is working this summer with the Southwest Regional Office of MALDEF (Mexican American Legal Defense and Educational Fund) in San Antonio, and Nicole Steinberg '23, who is working this summer for the National Health Law Program in Washington D.C.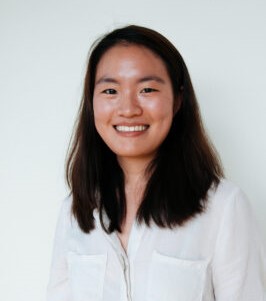 Alice Min – G. Rollie White Public Service Scholar
Alice Min graduated from Barnard College, Columbia University with a degree in History, Spanish Language and Literature. She worked in the New York publishing industry and was a Fulbright English Teaching Assistant in Manizales, Colombia, before working with The Bronx Defenders, where she assisted criminal defense, family, immigration, and housing attorneys with investigations.
Min's immediate goal after law school is to work in direct services. "Whether it's representing someone in housing court to fight an eviction or as a public defender working toward alternatives to incarceration, I know I want to spend my days working one-on-one with community members," said Min. "Eventually, I would like to use those years of experience in direct services to press for legislative change and reform."
"My time as an investigator has taught me that a criminal legal problem rarely exists in a vacuum. Issues like immigration and employment, as well as a person's identities, all factor into how they can navigate the legal system," said Min. "I'm attending Texas Law because I know I will be on the frontlines of public interest law in the U.S. I will be able to explore all facets of the legal system through clinics in housing or juvenile justice to internships in the state legislature. I'm also excited to join the Justice Center and its community of driven classmates, professors, and mentors, who will undoubtedly challenge me to think outside of my own experiences."
The G. Rollie White Public Service Scholarship is funded by a generous gift from the G. Rollie White Trust and is designed to help increase access to justice and encourage public service by students. Min is the eighth recipient of the scholarship. She joins current scholar Alyse Munrose '23, who is spending the summer as a law clerk focused on family law cases at Cofer & Connelly, an Austin-based law firm.