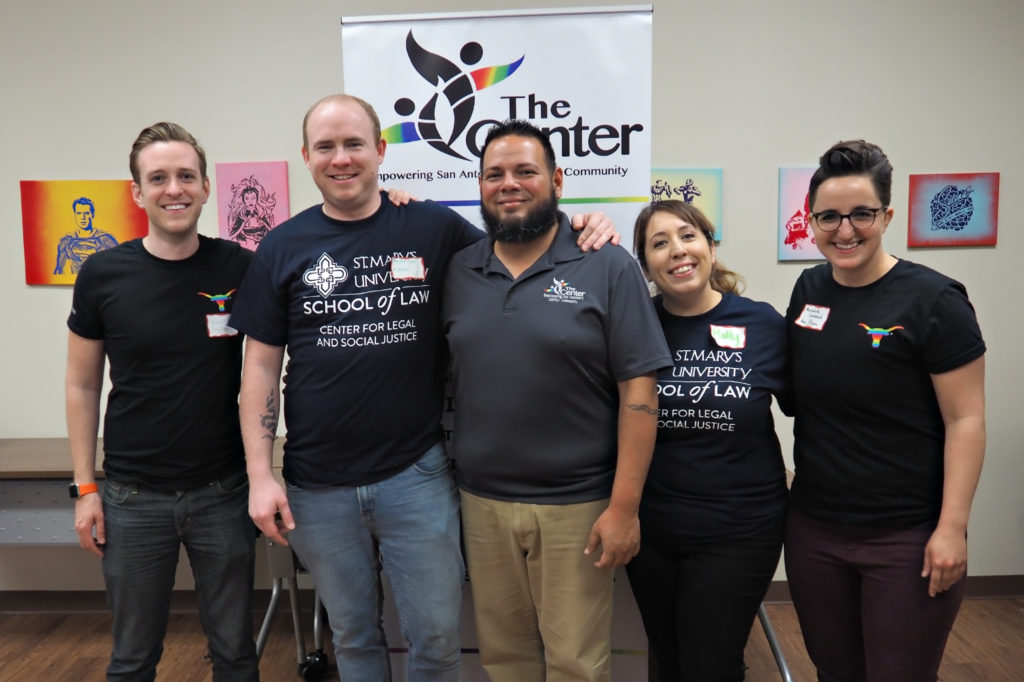 This spring the Richard and Ginni Mithoff Pro Bono Program and its counterpart at the St. Mary's University School of Law, the Pro Bono Program in the Center for Law and Social Justice, cohosted a Gender Affirmation Project (GAP) clinic in San Antonio.
GAP is a student-led project developed by the Mithoff Program in partnership with OUTLaw, Texas Law's LGBTQ+ student organization. At GAP clinics, law students meet with transgender individuals who are seeking to correct their names and gender markers on official forms of identification. At the clinics, law students collect information and documents, explain the name and gender marker change process, and draft petitions and orders with oversight from supervising attorneys. Over the last four years, the Mithoff Program has hosted 21 GAP clinics in the Austin area.
In spring 2019, Texas Law students and staff worked with students and staff at St. Mary's to export the Mithoff Program GAP model to San Antonio. The planning culminated in April 2019 with a Saturday clinic at the Pride Center of San Antonio, hosted by the Mithoff Program in partnership with the St. Mary's Pro Bono Program. Twelve students from Texas Law traveled to San Antonio where they were paired with St. Mary's students. The teams worked together to assist almost 30 transgender individuals.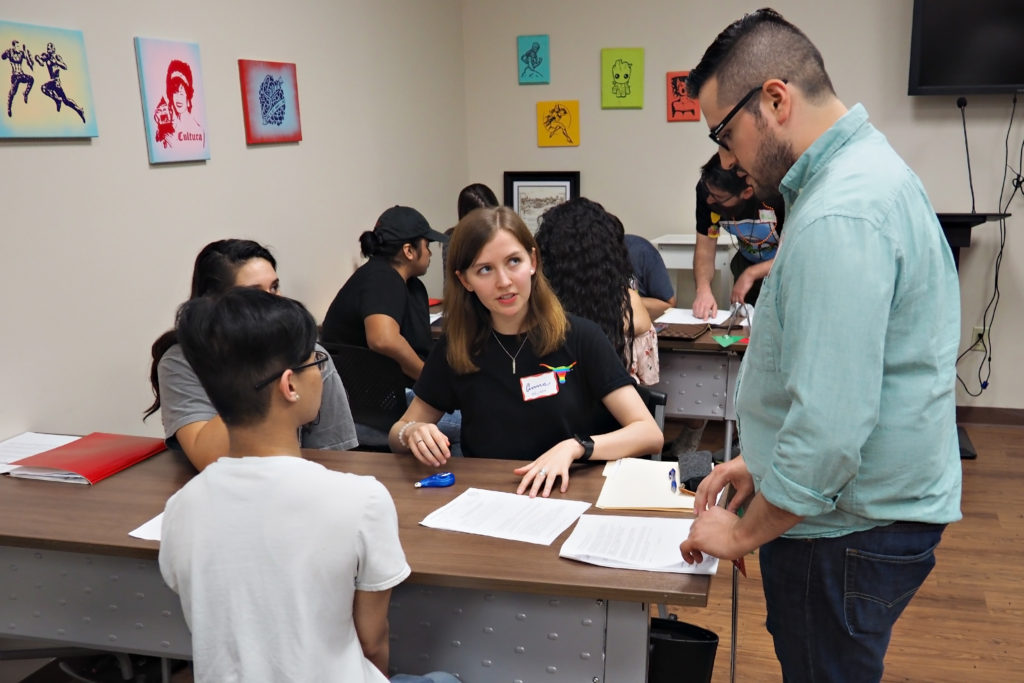 Texas Law Pro Bono Scholars Meredith Luneack and Kevin Robinson administered the clinic and trained the law student volunteers in tandem with St. Mary's students Benjamin Dunn and Molly Buchanan. Austin attorneys Claire Bow (a long-time GAP collaborator) and Meg Clifford (Mithoff Program staff attorney) traveled to San Antonio to supervise the students. St. Mary's faculty and San Antonio alumni from both schools supervised as well.