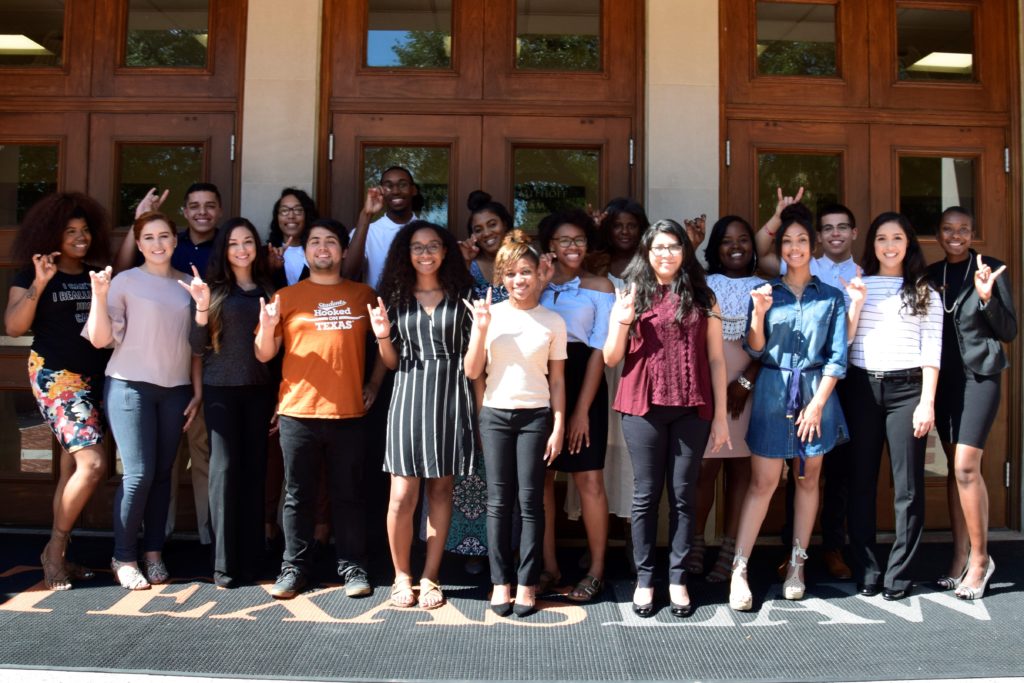 2016-2019
Pre-Law Pipeline
This is a past project.
The Justice Center spearheaded Texas Law's role in "HT/UT College to Career: Law," a pre-law undergraduate program for students at the University of Texas at Austin and Huston-Tillotson University. The program's primary goal was to increase the number of undergraduate students of color, as well as other students who are typically underrepresented in the study of law, who enroll in law school.
HT/UT College to Career: Law (formerly known as Discover Law) was a collaboration between Texas Law, Huston-Tillotson University, and University of Texas at Austin's Division of Diversity and Community Engagement (DDCE). The program was housed in DDCE's Longhorn Center for Academic Excellence.  Participating undergraduates attended a five-week summer program on legal reasoning and writing, the legal profession and careers, the law school admissions process, and the law school experience.  The program also included supplemental activities and mentoring over the next academic year.  Former Justice Center staff attorney Meg Clifford was a major force in the program, developing the summer programming and curriculum, helping to recruit other Texas Law faculty and staff to serve as instructors, and mentoring undergraduates over the academic year.
Additional Information:
UT Austin Division of Diversity and Community Engagement Honors Justice Center's Meg Clifford