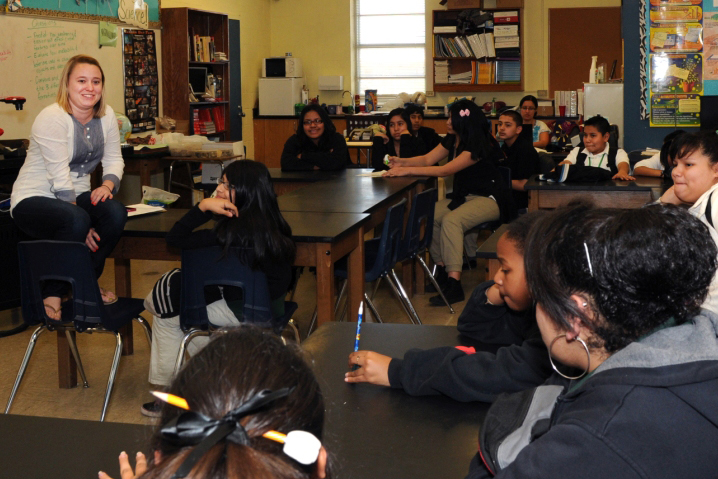 2010-2016
Texas Law Youth Court
This is a past project.
Youth Court is an alternative discipline program designed to challenge the school-to-prison-pipeline, a national trend whereby children are funneled out of schools and into the juvenile justice system. Law students involved in Youth Court partner with local schools to train and supervise young students to hold peer-run restorative justice circles and also serve as mentors to at-risk students. Justice Center staff attorney Meg Clifford '12 was part of the founding group of law students as a first-year student in 2010. After graduating, Clifford continued to develop Youth Court as a postgraduate fellow and staff attorney with the Justice Center and actively supervised the program for several years.
Youth Court has partnered with Webb, Paredes, and Martin Middle Schools in Austin, and the Justice Center published a guide to implementing a school-based restorative Youth Court program. The program continues as a student organization.
Additional Information: