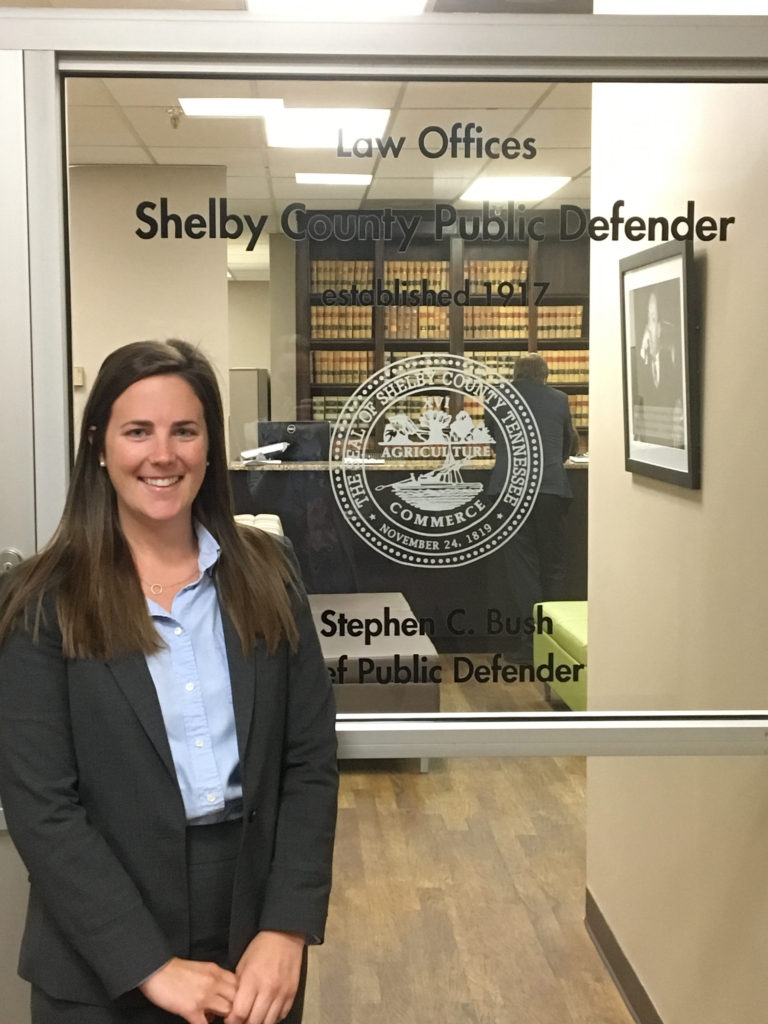 Since 2015, Texas Law has launched three graduates into careers as public defenders through the Law School Partnership Program sponsored by Gideon's Promise, a nonprofit that works to reform indigent defense through training and support of public defenders. The Texas Law Gideon's Promise Fellowship, funded by the Law School, supports graduating students to participate in the program for up to a year, after which they move into long-term positions with sponsoring public defender offices. Gideon's Promise helps fellows secure public defender positions and provides them with three years of intensive training.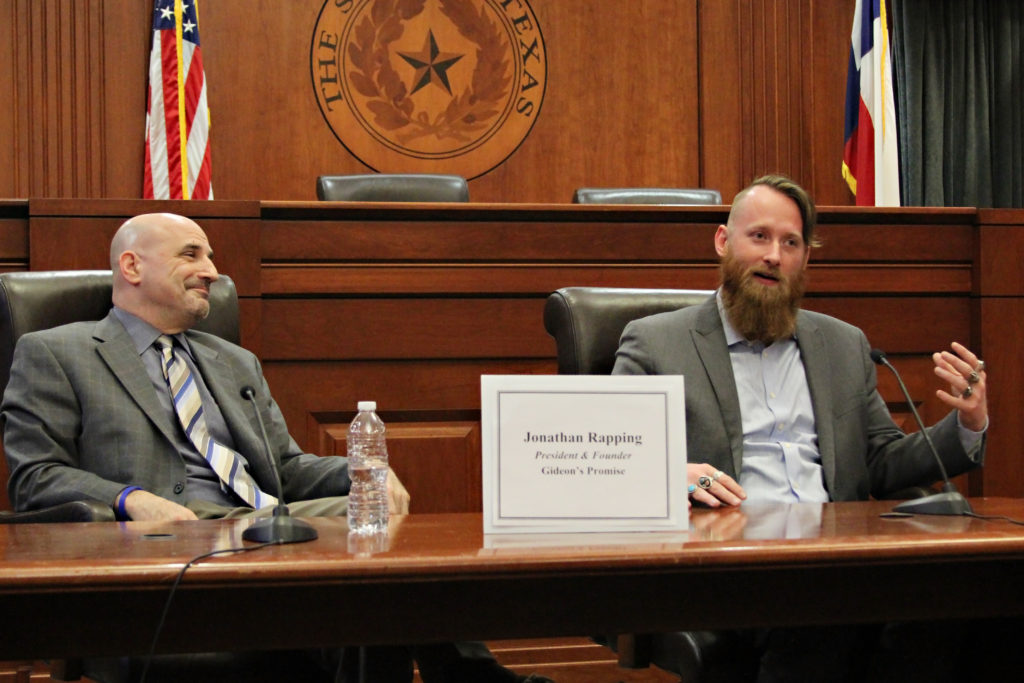 The inaugural recipient, Paul McDaniel '15, was a fellow with the Jefferson County Community Law Office in Birmingham, Alabama. He is currently a circuit court attorney with the office, representing clients in cases involving serious offenses. He is also in charge of his office's participation in the Jefferson County Veteran's Court. A veteran himself, McDaniel volunteers alongside a district attorney, a judge, and a social worker. McDaniel identifies veteran defendants, reviews their applications to participate in the program, and works out arrangements with the district attorney's office and the court to address the charges.
The most recent fellow, Coco Sprague '17, began working at the Law Offices of the Shelby County Public Defender in Memphis, Tennessee this fall.  She works "in what's called a General Sessions courtroom in Memphis, handling cases that are not charged by indictment, such as driving-related charges, criminal trespass, theft, disorderly conduct, and other misdemeanors," she reports. "The work I do is very client-centered."
All fellows participate in Gideon's Promise's nationally recognized training program. "You spend two weeks at the beginning of the program working on storytelling and effective trial skills and then attend a refresher training every six months," said McDaniel, who has participated in the program since 2015. "Based on my training there, I am one of a handful of attorneys in Alabama who has successfully argued a 'stand your ground' motion."
Sprague participated in Gideon's Promise's summer institute last August before starting her fellowship. "The Gideon's training jumpstarted my work as a public defender by helping me to pursue avenues of negotiation, client rapport building, and communication that may have taken me longer to develop without that training," said Sprague. "In addition, I've connected with both instructors and my classmates. Having a solid support network is so important for public defenders."
"The Gideon's Promise training was by far the most valuable training I've ever experienced," said Mark Balfe '16, who was a fellow with Orleans Public Defenders in New Orleans and is now a staff attorney there. "The faculty are some of the best and most respected lawyers in the public defense community, and all of them are eager to share their knowledge and experience."
The Law School plans to fund two additional fellows from the Class of 2018, and applications are currently pending with Gideon's Promise.