About Farenthold

Frances Tarlton "Sissy" Farenthold was born in 1926 to a prominent Democratic and Catholic family in Corpus Christi, Texas. Her paternal grandfather was Judge Benjamin D. Tarlton Sr., Chief Justice of the Texas Court of Civil Appeals, state legislator and the namesake of the University of Texas Tarlton Law Library. Her father, Benjamin D. Tarlton Jr., served as the District Attorney for the 36th Judicial District in Hill County, and had a reputation as one of Corpus Christi's most charismatic and effective attorneys.
Farenthold attended Hockaday School in Dallas, and graduated from Vassar College in 1946 at the age of 19. With the staunch support of her father, she graduated from the University of Texas School of Law in 1949. She was one of eight women of the 295 graduates that year.
After graduating from law school, Farenthold returned to Corpus Christi to practice law in her father's firm. In 1950, she married businessman George Edward Farenthold. Together they had five children: Dudley, George Jr., Emilie, Vincent, and Jimmy. She was also step-mom to Randolph, George's son from his previous marriage.
She took a hiatus from law practice while raising her young children. But she maintained her bar membership at her father's urging, who paid her dues, and she became engaged in civic affairs. She served on the Corpus Christi City Council's Human Relations Commission from 1963-1965.
In 1965, she returned to law practice as director of the Nueces County Legal Aid Program. The experience exposed her to the racial and economic injustice Mexican-Americans, poor women and children in South Texas experienced and strengthened her commitment to social and economic justice. It also inspired her run for the Texas Legislature.
In 1968, Farenthold was elected to represent Nueces and Kleberg counties in the Texas House of Representatives. At the time, she was the only woman in the House. Farenthold spent her first two-year term focusing on civil rights and economic opportunity for poor women and children. She also co-sponsored the Texas Equal Rights Amendment, which was approved by state voters in 1972.
But it was her support for open government and ethics reform as a key member of a coalition of lawmakers known as the Dirty Thirty that made her a statewide name and a political force. The group of reform-minded lawmakers challenged the Democratic machine that ran state government and paved the way for a series of open government laws in the 1970s.
The reform movement launched Farenthold's campaign for governor in 1972. She defeated two machine candidates in the Democratic primary, including the incumbent, Governor Preston Smith, and Lieutenant Governor Ben Barnes (the candidate endorsed by former President Lyndon B. Johnson and others in the Texas Democratic establishment) before losing to Dolph Briscoe in the runoff election. The campaign had elevated her national profile, and a few months later, she was tapped by women's groups to run for the vice-presidential nomination at the 1972 Democratic National Convention in Miami Beach, Florida.
Farenthold placed second in the vote for the vice-presidential nomination, which was won by Missouri Sen. Thomas Eagleton. She was the first woman to be seriously considered as a candidate for the position. In 1973, she was elected as the first national chair of the National Women's Political Caucus. A year later, she ran again and lost against Briscoe in the Texas Democratic primary for governor.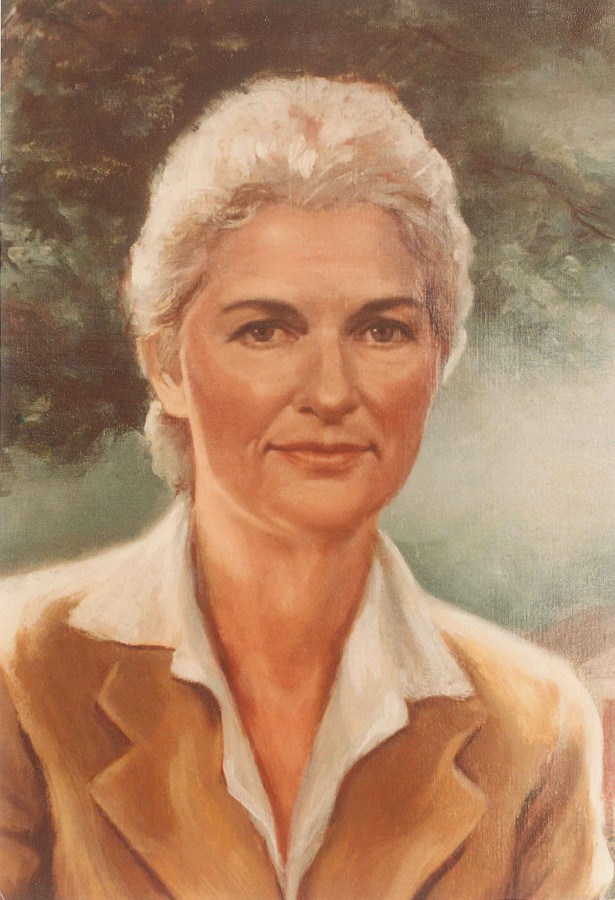 From 1973-1975, she made Houston her home base. In addition to chairing the caucus during those years, she also taught a course in Legislation at Texas Southern University School of Law.
From 1976 to 1980, Farenthold served as the 13th president and first female president of Wells College in Aurora, New York. One of her most notable achievements as president was the establishment in 1978 of the Public Leadership Education Network, or PLEN. At its height, PLEN represented a network of 15 colleges around the country, providing public policy internships and other leadership opportunities for college women.
Toward the end of her time at Wells, Farenthold began to expand her work onto the international stage, focusing on human rights and the women's peace movement. She maintained these commitments to international justice throughout her life.
In 1978, she became a member of the Helsinki Watch Committee, the predecessor of Human Rights Watch, and was asked to serve on its board of directors in 1980. She also worked with dozens of other international and domestic organizations to further human rights, social justice, peace and development.
When Farenthold left Wells College in 1980, she moved back to Houston, and opened a law practice. She also taught the first course offered in sex-based discrimination law at the University of Houston, based on demand from female law students.
In the early 1980s, she began a decade-long collaboration with her cousin, Genevieve Vaughan focused on international women's peace and development. Farenthold visited several women's peace camps in the early 1980s, and she and Vaughan helped organized the Peace Tent at the 1985 NGO Forum in Nairobi, Kenya, held in conjunction with the third U.N. World Conference on Women. They were also founding members of Women for a Meaningful Summit, an ad hoc coalition of female leaders who originally came together to ensure that women's voices were heard at the Reagan-Gorbachev summits in 1986.
In 1982, Farenthold traveled to El Salvador as a human rights observer with a delegation led by Wayne Smith, a former diplomat to Cuba under President Jimmy Carter. This was the first of many trips that she has taken, both independently and in affiliation with human rights groups, to El Salvador, Guatemala, Nicaragua, South Korea, Iraq, and other countries.
During this period, Farenthold began her affiliation with the Institute for Policy Studies (IPS), a progressive multi-issue think tank devoted to peace, justice and environmental protection. As a member of the IPS Board from 1983 to 1991, she made two trips to Havana and one to Moscow to promote cross-cultural understanding. She also served as the board chair for more than four years.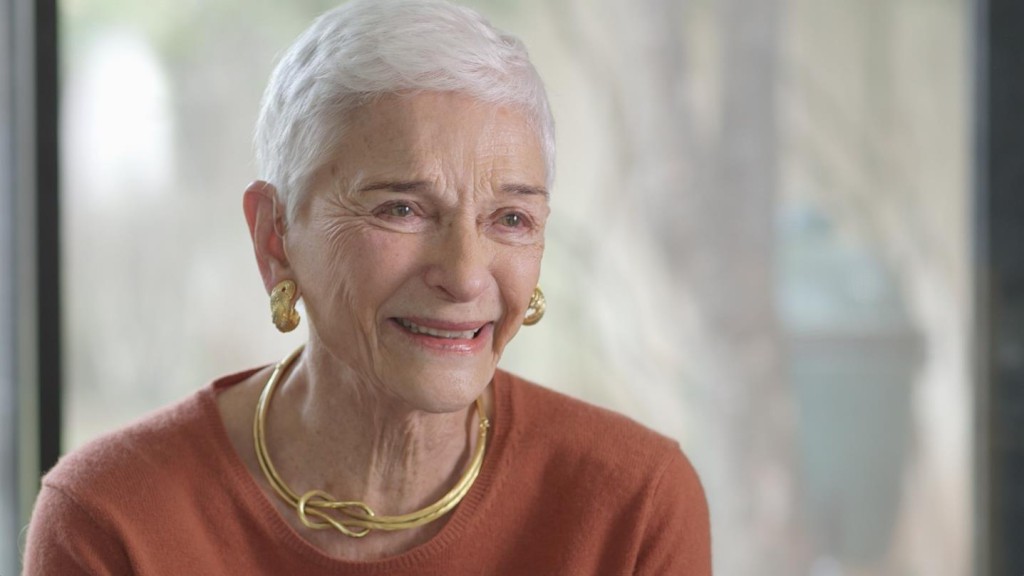 After Farenthold retired from law practice, she continued to lend her voice and support to human rights efforts around the world and in Houston. She was active around a range of issues, from supporting gay rights to abolishing the death penalty to advocating for economic rights for poor and low-wage workers.
Farenthold served as chair of the Board of Houston's Rothko Chapel, which helps further international human rights through its programs and awards, and served as Honorary Director. She served on the Advisory Board of the Rapoport Center for Human Rights and Justice and was an emeritus trustee of IPS.
Farenthold passed away on September 26, 2021 at the age of 94 at her home in Houston (read her obituary here).
Below are lists of the commission and board memberships Farenthold held, as well as awards she received.
Commission and Board Memberships
Corpus Christi Human Relations Commission, 1963-1968
Texas Advisory Committee to U.S. Commission on Civil Rights, 1968-1975
National Board of Directors, Mental Health Law Project, 1972-1978
Vice Chairperson, National Advisory Council, American Civil Liberties Union, 1972-1982
Filer Commission, 1974-1975
Board of Trustees, Vassar College, 1974-1982
Advisory Board, Arthur and Elizabeth Schlesinger Library on the History of Women in America, Radcliffe College, 1975-1978
Board of Directors, American Judicature Society, 1979-1980
Board of Directors, Helsinki Watch, 1978-1988
Board of Directors, Mexican American Legal Defense and Educational Fund, 1980-1984
Board of Directors, Women's Advocacy Project, 1983-1984
Board of Directors, Third World Women's Project, 1983-1992
Board of Trustees, Institute for Policy Studies, 1983-2012 (Chair, Board of Directors, 1986-1990)
Board of Directors, International Center for Development Policy, 1983-1986
Board of Directors, Fund for Constitutional Government, 1985-present
Board of Directors, Foundation for a Compassionate Society, 1987-1992
Board of Directors, National Agenda for Peace in El Salvador, 1988-1992
Board of Directors, Ovum Pacis (The Women's International Peace University), 1989-1992
Sponsor, Women's International League for Peace and Freedom, 1992-present
Board of Directors, Jack and Doris Smothers and Mary Ann Smothers Bruni Memorial Foundation, 2010-present
Honorary Director, Rothko Chapel, present
Advisory Board, Bernard and Audre Rapoport Center for Human Rights and Social Justice, present
Awards Received
Lyndon B. Johnson Woman of the Year Award, 1973
Achievement Award (first given), Yale Women's Law Forum, 1976
Sarah T. Hughes Women Lawyers of Achievement Award, Texas State Bar Woman and the Law Section, 1996
Lyndon Johnson Lifetime Service Award, Democratic Party of Texas, 1998
Jane Adams Award for Peace Activism, Women's International League for Peace & Freedom, 2000
Shattered Glass Award, Texas Women's Political Caucus, 2001
Clarence Darrow Award, Harris County Democratic Lawyers' Association, 2009
Molly Ivins Lifetime Achievement Award (first given), ACLU of Texas, 2008
Pathfinder Award, Texas Women Lawyers, 2010
Texas Together Education Fund, 2011
Local History Award, Nueces County Historical Society, 2011
LULAC Award to Sissy Farenthold for Commitment, Contributions, and Leadership to the People of South Texas, 2012
Lifetime Achievement Award, Annie's List, 2012
Women of Courage Award, National Women's Political Caucus, 2013
Freedom, Justice & Peace Award, Harris County Council of Organizations, 2013