Equal Justice Scholarship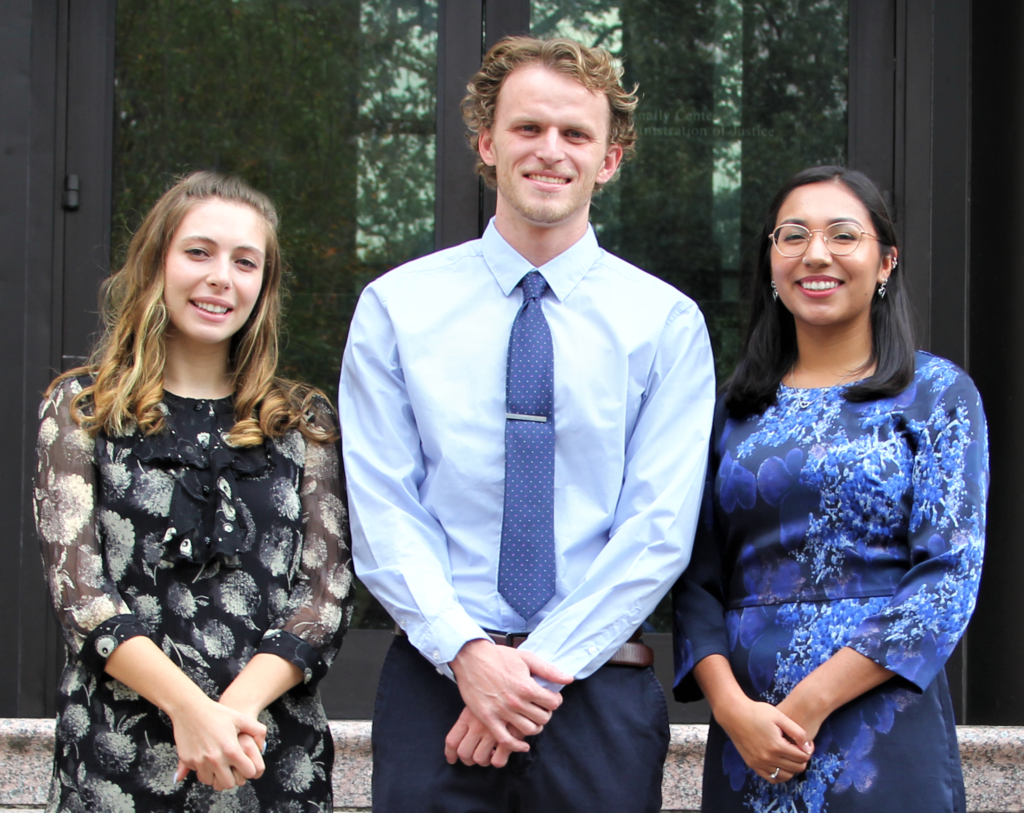 The Equal Justice Scholarship covers full tuition and fees for all three years, and includes a $4,500 stipend to work with a non-profit legal organization or public defender in the scholar's first or second summer. The scholarship is awarded to an entering student with strong academic credentials, demonstrated commitment to public service, and a specific intent to serve low-income individuals or groups following graduation. The scholarship recipient commits to working after law school on a full-time basis for three years providing direct legal services to low-income individuals or groups at a public defender office or a non-profit organization in the United States. The scholar is selected through a competitive process in the spring.
The Equal Justice Scholars are expected to be ambassadors for public interest at the Law School. They participate in the Justice Center's student advisory board starting their 1L year and are immediately part of the Law School's vibrant community of students, faculty, and alumni who are committed to the public interest. The recipient profiles on this page and the alumni profiles elsewhere on this website convey the breadth of clinics, pro bono, internships, and other opportunities available to our students as well as where they go after graduation.
The Equal Justice Scholarship was established in 2005 to help increase access to justice in Texas. The scholarship is sponsored by the William Wayne Justice Center for Public Interest Law at the Law School, and it was developed in partnership with Baylor University School of Law and the Texas Access to Justice Commission. Originally established to provide financial support for students who would work following graduation to provide civil legal services to low-income Texans, the scope of the scholarship was expanded beginning with the Class of 2011.
Class of '25 Scholar:
For more information, please email: justicecenter@law.utexas.edu
Application Information
Application information for the class of 2026 will be posted in fall 2022.
Recipients
2022
2021
2020
2019
2018
2017
2016
2015
2014
2013
2012
2011
2010
2009
2008
2007
2006
2005