History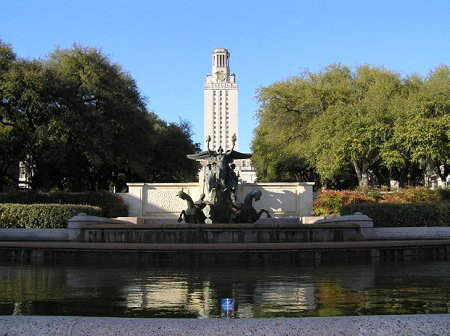 The Center opened its doors at The University of Texas School of Law in 1993 as a unique statewide resource, a niche it maintains today. The concept for the Center emerged after much collaboration among Texas state leaders, the State Bar of Texas, and the dispute resolution community.
The Center's location at the law school was chosen to take advantage of the neutral setting and access to University resources, as well as its proximity to the governmental entities that it was created to serve.
The very year that it started operation, the Center launched its Fellows Program with the goal of building capacity for alternative dispute resolution (ADR) and collaboration in Texas. The Fellows Program informs policy decision-makers about the appropriate use of ADR and its effectiveness in building sustainable solutions.
Since its inception, the Center has grown its programs and services to meet the needs of the community that it serves. Center staff members also serve UT and the law school by offering courses to the public and to students related to dispute resolution.
For its initial funding, the Center received a three-year grant from the National Institute for Dispute Resolution (NIDR), administered by the Ford, MacArthur, and Hewlett Foundations. Texas was the eleventh and last state to receive a NIDR grant to establish such a center. Since then, the Center is largely supported through a combination of direct state funding and fees from services and trainings.