Frequently Asked Questions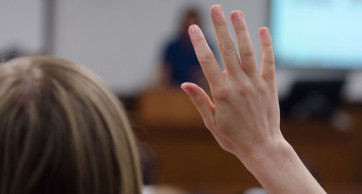 Where will the training programs be held?
Most programs will be held via Zoom. In-person courses will be held at The University of Texas Campus and generally at the Law School. Approximately two weeks prior to the beginning of the program you will receive an informational email containing details for the program for which you are registered.
What is included in the registration fee?
The registration fee for each program is listed in the course description. Course materials are included in the registration fee. The fee for in-person courses does not include food or parking. This information will be provided at the time you receive your informational email.
Will I receive a certificate?
The Center provides a certificate of completion that serves as a permanent record of your attendance.
What about continuing education credit?
Continuing legal education participatory and ethical hours will be requested from the State Bar of Texas for each appropriate training program.
What is the cancellation policy?
Written cancellations must be received 15 business days prior to the beginning of the program. There will be a $50 administration fee for registrations cancelled before the cutoff date. Cancellations after the cutoff dated will receive no refunds; however, substitutions may be designated with notification to our office. The Center further reserves the right to cancel a program if sufficient enrollment is not met. In the event of the cancellation of a program, the Center will refund registrations fees pertaining to that program.
How do I register for a class?