Advanced Mediation: Strategies for Addressing & Overcoming Impediments to Resolution
July 18, 2018 — July 20, 2018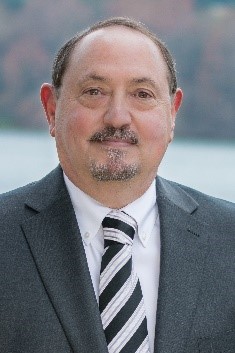 Much of mediation relies upon information processing and the process of making decisions. Many of the difficulties in the early stages of mediation involve obstacles in communication and understanding.  Likewise, many elements impact the decision-making process, which relies on such information.  This interactive, advanced training provides and in-depth examination of such obstacles, and skill and strategies for recognizing, addressing and overcoming them. The training will also address effective approaches to dealing with difficult personalities in mediation.
The 40-Hour Basic Mediation training and experience mediating are pre-requisites for this course. 
Please note this is NOT the Advanced Family Mediation training.
What You Will Learn
Identifying communication obstacles
Understanding the decision-making process
Approaches to dealing with difficult personalities in mediation
Increasing skills and strategies for recognizing and overcoming impediments to resolution
Program Schedule
July 18 & 19: 8 am - 5 pm
July 20: 8 am - 12 pm
Instructors
Eric Galton

Eric Galton is considered by many to be a pioneer and defining force in the field of Alternative Dispute Resolution. Since 1989 he has mediated over seventy-five hundred cases, employing a variety of mediation styles, and consistently maintains a 91% settlement rate. Over the past five years, Galton has mediated over 100 complex FLSA cases throughout Texas and has resolved 85% of those cases. Galton is Past President and Knight of the International Academy of Mediators and has published five books about mediation. In 2000, he, along with two partners, formed the dispute resolution firm of Lakeside Mediation Center, which continues to provide mediation services throughout the state of Texas. He is also a frequent speaker and trainer around the nation.

Kimberlee Kovach

Kim has conducted a variety of trainings in dispute resolution processes for nearly four decades. She created and led the first forty hour mediation training in Texas in 1980, and has been training mediators ever since. A highly experienced instructor, Professor Kovach has taught a variety of dispute resolution courses in legal education for nearly twenty-five years. She also regularly conducts trainings and workshops on specialized dispute resolution topics including advanced mediation approaches, ethical issues and negotiation.
Fees
The fee, including notebook materials, breakfast, and afternoon snacks, is $595. Governmental and non-profit employees can receive 25% off by using discount code "GOV". Parking is not included in the price of the course.