Understanding and Managing Conflict Live Webinar
April 9, 2020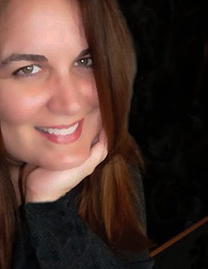 We experience conflict every day, whether at work, home or interacting with the public. This class will provide an opportunity to reflect on and better understand your own personal conflict style, as well as how to recognize the conflict styles of others. Effectively managing your conflict dynamics, and understanding the responses of others, can help maintain productive relationships, shorten the length of the conflict, and reduce stress associated with the conflict.
What You Will Learn
An understanding of conflict styles
An increased awareness of conflict triggers, emotions and behaviors
An understanding of how triggers and behaviors might look in others
Strategies for calming triggers
Program Schedule
Via Zoom
Thursday, April 9, 2020
9 am - 12 pm
Instructors
Vicki Read, MA, LPC

Vicki Read, MA, LPC is the Program Administrator for the Center for Public Policy Dispute Resolution. She has worked in various aspects of the Center's services, with her primary focus on customized alternative dispute resolution (ADR) training programs for governmental entities, non-profit agencies, and the public at large. She is a Licensed Professional Counselor and is trained in mediation, interest-based negotiation and public policy dispute resolution. Vicki is also a certified facilitator for the Conflict Dynamics Profile®.
Fees
The fee of $89 includes registration and course materials.