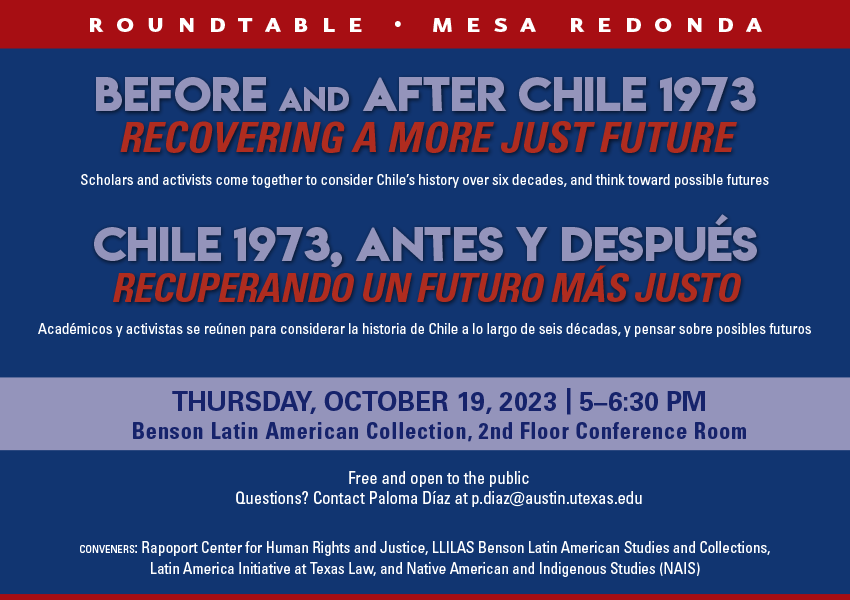 Before and After Chile 1973: Recovering a More Just Future
Location:
Benson Latin American Collection, 2nd Floor
Reception to follow
Autumn is filled with important anniversaries in Chile. September 11, 2023 marks fifty years since the civil-military coup that imposed a 17-year right-wing dictatorship in the country. Headed by General Augusto Pinochet, the coup paved the way for Chile as a laboratory for the neoliberalism that would soon become the reigning capitalist paradigm transnationally.
The coup gave rise to systematic human rights violations and to an unprecedented growth in human rights advocacy both nationally and internationally. "Before and After Chile 1973" considers that moment in the context of other important autumn anniversaries with dates both before and after September 11, 1973.
* September 4, 2023: 53 years since the election of Salvador Allende, the socialist leader who was overthrown in the coup; and one year since the first constitution drafted since Pinochet was voted down in a plebiscite.
* September 21, 2023: 47 years since the assassination of Orlando Letelier, President Allende's Minister of Foreign Affairs, and a leading opposition activist of the dictatorship. He was killed along with Ronni Karpen Moffitt.
* October 5, 2023: 35 years since the plebiscite that rejected the continued authoritarian rule of Pinochet.
* October 16, 2023: 25 years since the detention of dictator Augusto Pinochet in London.
* October 18, 2023: Four years since the start of the estallido social, the social uprising lasting nearly two years that sent millions of people across the country to the streets to protest social inequality and the corruption of political elites.
This critical, interdisciplinary roundtable discussion, framed by two exhibitions of materials from Chile at the Benson Latin American Collection, brings together scholars and activists who will focus on different historical memories to consider the history and trajectory of Chile over the past six decades as they think towards possible futures. With particular attention to socio-economic inequality, violations of human rights, the struggle for memory and justice, the crisis of political representation and the resurgence of Indigenous activism in Chile, participants will consider not only the consequences of particular trajectories but will aim to recover some of those paths that were not taken, with the aim of reimagining a more just future.
Roundtable participants:
Arnulf Becker Lorca, Chair in Public International Law, European University Institute
María Diemar, Mapuche Activist and Member of Chileadoption de Suecia
John Dinges, Godfrey Lowell Cabot Professor Emeritus, Columbia Journalism School
Alina Namuncura Rodenkirchen, Mapuche Activist and Member of Hijos y Madres del Silencio
Carola Zuleta, Administrator, Corporación Parque por la Paz Villa Grimaldi
Facilitators:
Luis Cárcamo-Huechante, Associate Professor of Spanish and Director, Native American and Indigenous Studies, UT
Karen Engle, Minerva House Drysdale Regents Chair in Law and Co-director, Rapoport Center for Human Rights and Justice, UT
Conveners:
Bernard and Audre Rapoport Center for Human Rights and Justice, UT
Teresa Lozano Long Institute of Latin American Studies (LLILAS), UT
The Nettie Lee Benson Latin American Collection, UT
Latin American Initiative, School of Law, UT
Program in Native American and Indigenous Studies, UT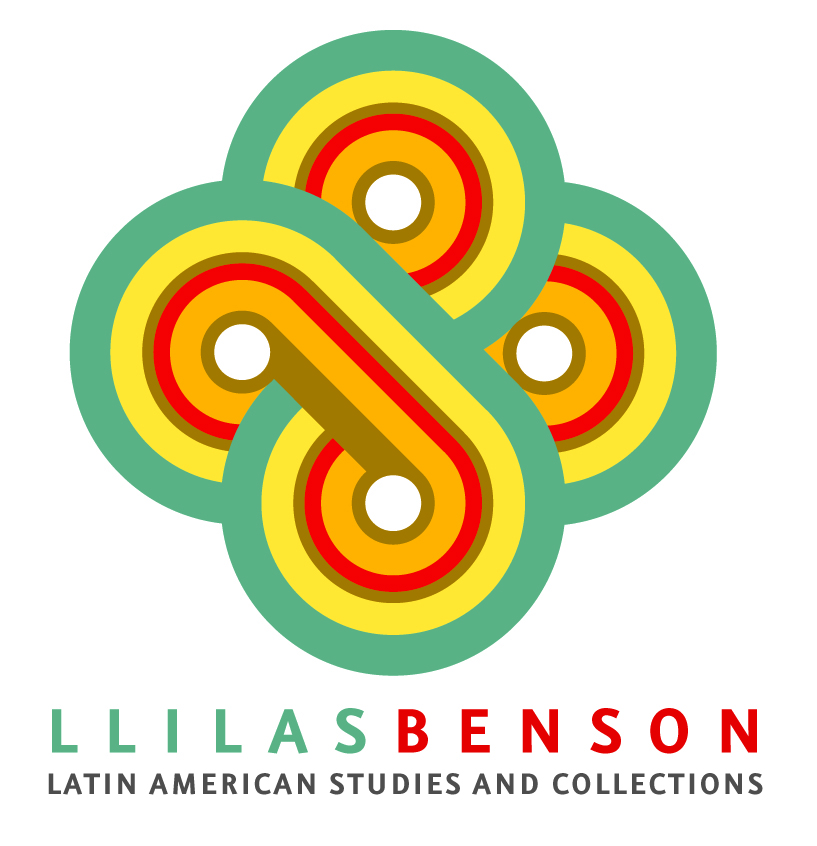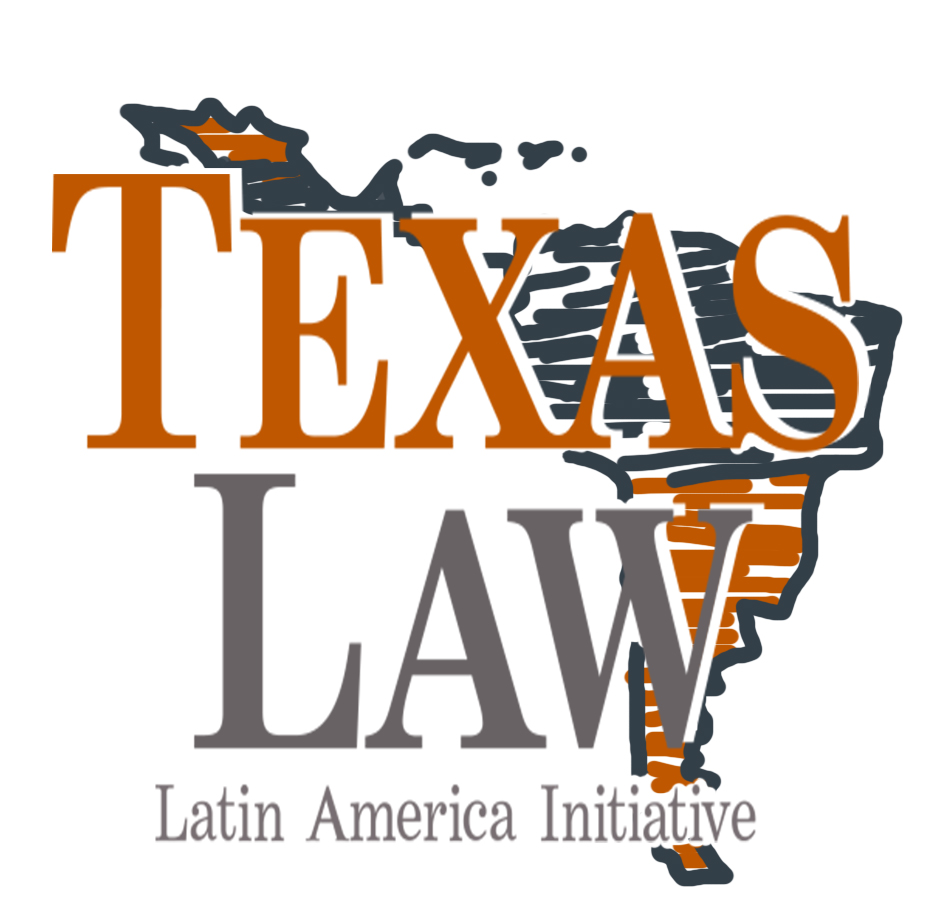 Supporters
Cosponsored by the Rapoport Center for Human Rights and Justice, the Teresa Lozano Long Institute of Latin American Studies (LLILAS), the Nettie Lee Benson Latin American Collection, the Latin American Initiative at Texas Law, and the Native American and Indigenous Studies (NAIS) Program