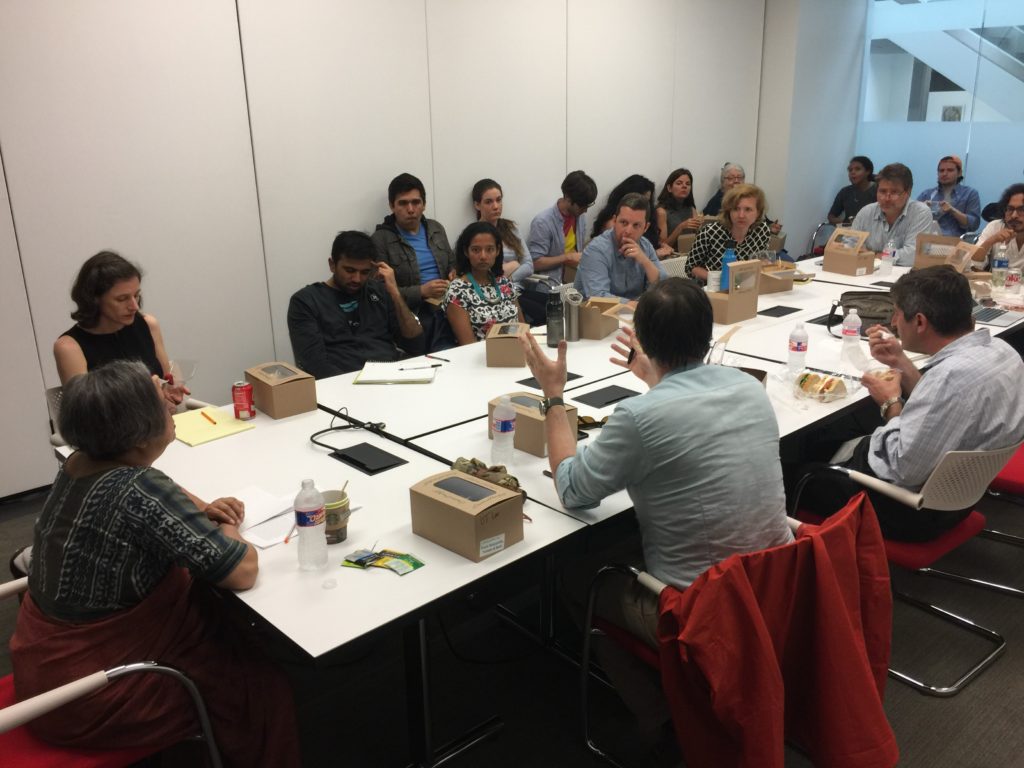 Visiting Professor/Practitioner Program
As part of our project on studying the use and potential of human rights law and discourse to address economic inequality and its structural causes, the Rapoport Center invites affiliated faculty to submit applications for scholars or practitioners critically engaged with these issues to spend 1-2 weeks in residence at UT as a Visiting Professor/Practitioner (VPP). Ideally, affiliates will apply to bring individuals with whom they and their students would like to have interaction or collaboration. For Spring and Fall 2018, we hope to encourage a particular focus on labor and the future of work.
If you would like to nominate a VPP for Spring or Fall 2018, please scroll down and click the PDF below for instructions and expectations. The application deadline is December 11, 2017. For more information, please contact Rapoport Center Administrative Associate Sarah Cline.
Past VPPs
Fall 2017: Elizabeth Doud, "Scenes from the Mermaid Tear Factory: Policy and Performance in the Age of Climate Change"
Nominated by Paul Bonin-Rodriguez (Theatre and Dance)
Spring 2017: Khushi Kabir, "Where Are We Heading?: The State of Democracy and Rights in Bangladesh"
Nominated by Jason Cons (Anthropology)