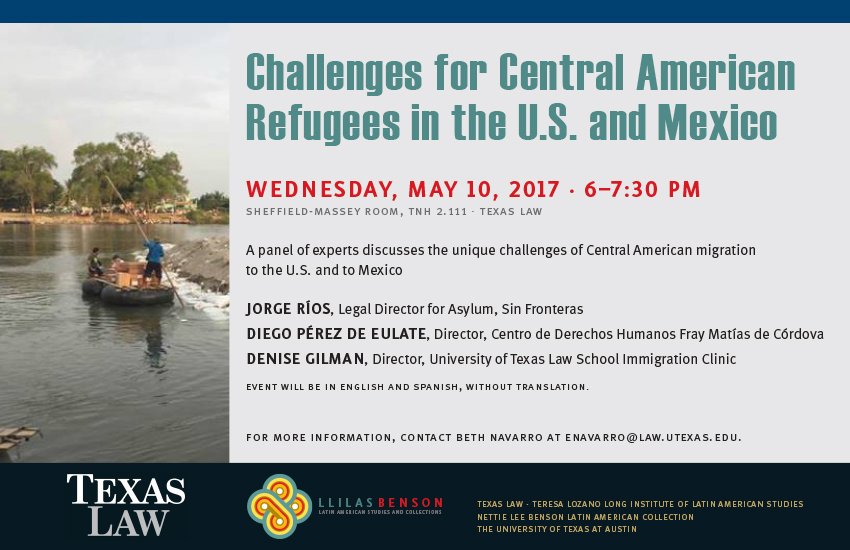 Challenges for Central American Refugees in the U.S. and Mexico
Central American migration to the U.S. and to Mexico presents unique challenges in the current political environment. This panel of Mexican and U.S. migration experts will discuss the obstacles facing Central Americans who are fleeing violence and seeking protection. Other topics of discussion of discussion will be (a) the similarities and differences between the systems for handling refugee claims in Mexico and the United States, (b) future developments in Central American migration trends and government responses, and (c) possibilities for regional collaboration.
Free and open to the public. The event will be in English and Spanish, without translation.
Panelists:
Jorge Ríos, Legal Director for Asylum, Sin Fronteras
Diego Pérez de Eulate, Director, Centro de Derechos Humanos Fray Matías de Córdova
Denise Gilman, Director, University of Texas Law School Immigration Clinic
Supporters
Co-sponsored by the Mexico Center, LLILAS Benson Latin American Studies and Collections, the Bernard and Audre Rapoport Center for Human Rights and Justice, and the Latin America Initiative