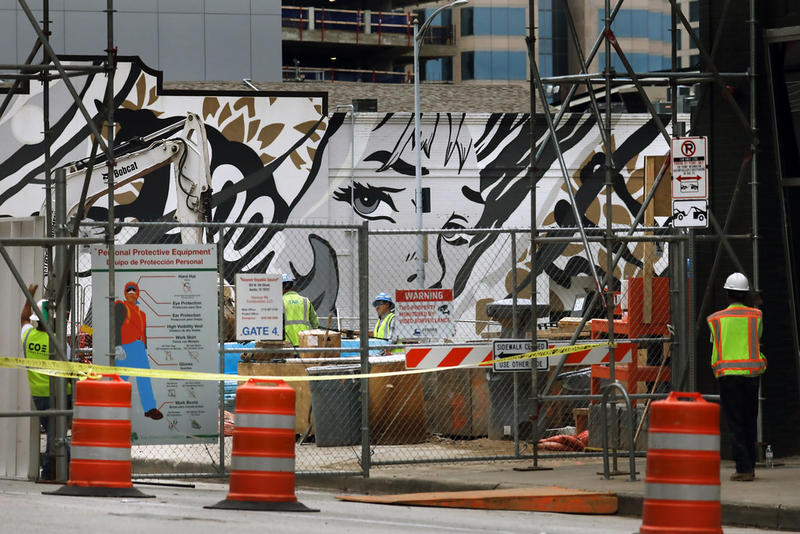 COVID-19, Structural Inequality, and the Future of Low-Income Latinx Construction Workers in Austin
Location:
Zoom & YouTube Live
Please join us for a panel discussion on the Rapoport Center's recent report exploring the case of low-income Latinx construction workers in the Austin region as a window into structural drivers of unequal risk and precarity in an era of COVID-19.
One of the fastest growing major metros in the country, Austin is home to some 69,000 construction workers, many of whom earn low wages and are Latinx. On March 31, 2020, Texas Governor Greg Abbott declared all construction work state-wide "essential," reversing local orders in Austin that had previously exempted only limited projects. In the months to follow, clinical data, media reporting, and, ultimately, public health modeling, would paint a picture of the construction sector as an early COVID-19 hotspot in Austin.
This report considers the structural mechanisms potentially driving such a scenario. Specifically, it explores how state preemption of local policy efforts, immigration law and enforcement, and urban-regional growth politics that subsidize a "pro-business" climate at the expense of worker economic security have coalesced to drive unequal health and economic consequences for low-income Latinx construction workers, especially, but not only, in relation to COVID-19.
Given that Austin has long been hamstrung in its efforts to fight racial injustice, particularly on behalf of low-income (often undocumented) Latinx workers, the panel will situate findings from the report as part of a larger conversation on the future of the social determinants of health approach, urban regional growth politics, and worker advocacy and organizing in a post-pandemic world.
Featuring:
Gregorio Casar, Austin City Council Member
Jewel Mullen, Associate Dean for Health Equity, Associate Professor of Population Health, Dell Medical School, UT Austin
Emily Timm, Co-founder and Co-executive Director, Workers Defense Project
In conversation with report authors:
Two Ways to Watch:
Zoom: Please note that registration is required for the Zoom webinar. Register here for the Zoom Webinar. You will need a Zoom account to register and to join the webinar. Make sure you sign up and sign in to Zoom before you join the webinar.
YouTube Live: You can watch the webinar live on our YouTube channel. YouTube Live does not require registration.
Supporters
This event is co-sponsored by the Bernard and Audre Rapoport Center for Human Rights and Justice, Dell Medical School Department of Population Health, and Opportunity Forum at the University of Texas at Austin; and by the Workers Defense Project. It is also part of a new inter-disciplinary and cross-campus Pop-Up Institute, "Beyond the Future of Work: New Paradigms for Addressing Global Inequality," supported by the Office of the Vice President for Research.
Register for this Event