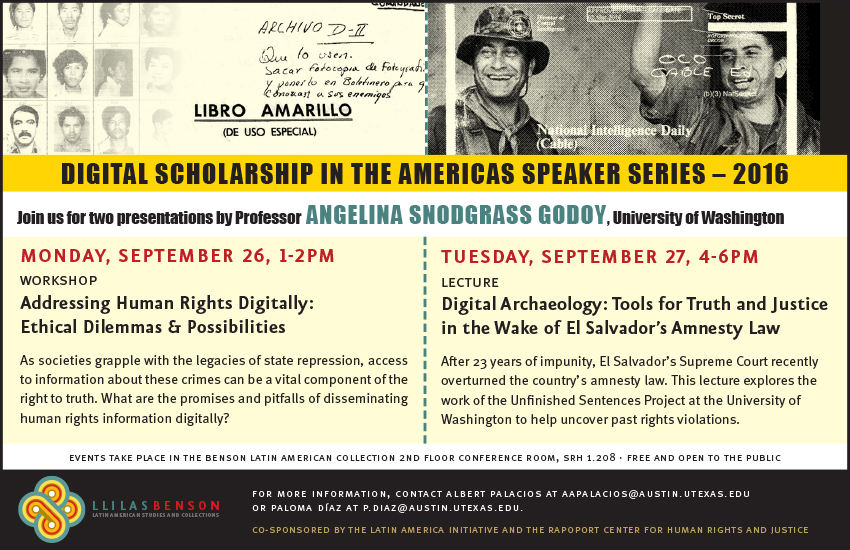 Digital Archaeology: Tools for Truth and Justice in the Wake of El Salvador's Amnesty Law?
Speaker:
Angelina Godoy

Helen H. Jackson Endowed Chair in Human Rights and Director of the Center for Human Rights, University of Washington
Location:
LLILAS Benson 2nd Floor Conference Room
After 23 years of impunity, in July 2016 El Salvador's Supreme Court overturned the country's amnesty law, reactivating a long-stalled transitional justice process. Yet if new efforts are to meaningfully address victims' right to truth and justice, access to information about past abuses will be vital.
Since 2011, the Unfinished Sentences Project at the University of Washington has been working in partnership with Salvadoran rights defenders to uncover and disseminate information about past rights violations. This lecture explores this work with the tools of information sciences to contribute to truth, justice, and reparation in El Salvador.
Supporters
Co-presented with LLILAS Benson and the Latin America Initiative at Texas Law