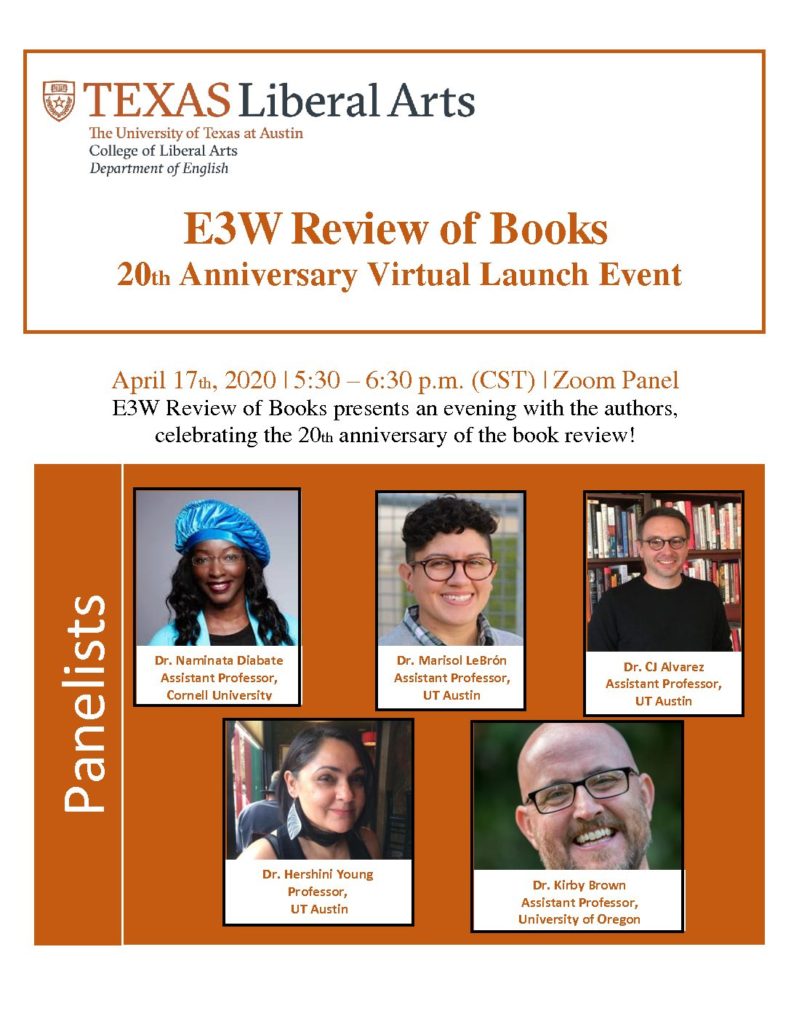 E3W Review of Books Virtual Launch
Speaker:
Marisol LeBrón

Assistant Professor in the Department of Mexican American and Latina/o Studies
The E3W Review of Books hosted a virtual launch event in celebration of the publication of its twentieth issue on Friday, April 17th from 5:30-6:30pm CST. The event featured a panel of professors from UT and beyond whose books are featured in this year's Review. Rapoport Center Faculty Affiliate Marisol LeBrón discussed her book, Policing Life and Death: Race, Violence, and Resistance in Puerto Rico.