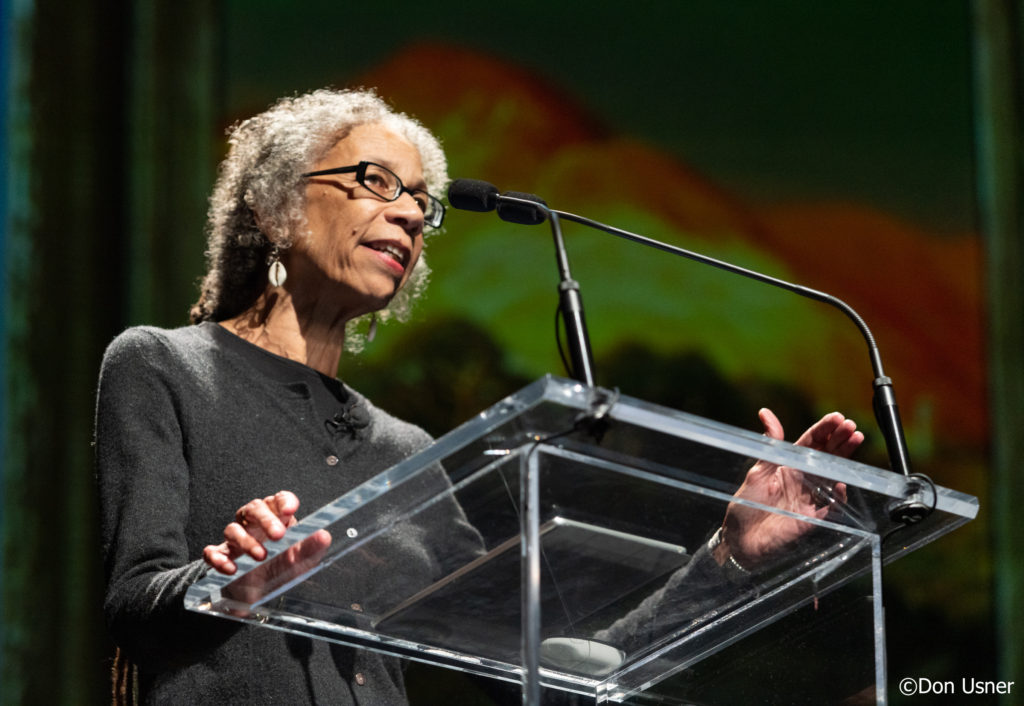 Meanwhile: Making Abolition Geographies
Speaker:
Ruth Wilson Gilmore

Professor of Earth and Environmental Sciences, American Studies; Director of the Center for Place, Culture, and Politics at The Graduate Center of the City University of New York
The Rapoport Center and the Rothko Chapel are excited to announce that renowned social theorist, geographer and prison abolitionist Ruth Wilson Gilmore will headline the fifth annual Frances Tarlton "Sissy" Farenthold Endowed Lecture in Peace, Social Justice and Human Rights. Professor Gilmore's address will also serve as the opening keynote for a Rapoport Center conference, entitled "Prison Abolition, Human Rights, and Penal Reform: From the Local to the Global," which will run September 26 through 28.
Ruth Wilson Gilmore is professor of earth & environmental sciences and American studies, as well as director of the Center for Place, Culture, and Politics at the Graduate Center of the City University of New York. In addition to her work on abolition, Professor Gilmore writes and lectures extensively on a range of subjects, including racial capitalism, organized violence, changing state structure, the aesthetics and politics of seeing, and labor and social movements. She co-founded several grassroots organizations, including the California Prison Moratorium Project, Critical Resistance, and the Central California Environmental Justice Network.
Professor Gilmore's lecture, "Meanwhile: Making Abolition Geographies," will explore how visions of abolition guide and connect organizers across a range of social justice struggles. By way of example, her talk will highlight how abolitionist visions operate in the work of environmental justice activists, public sector labor union members, farm workers, undocumented households, criminalized youth, participants in community-based approaches to prevent and resolve gender and interpersonal violence, and in the lives of incarcerated individuals. Their vivid stories will demonstrate how abolition is a practical place-specific program for urgent change based in the needs, talents, and dreams of vulnerable people.
A poetry reading with Dwayne Betts and Natalie Diaz at 3:30 pm will precede the lecture.
A reception will follow in the Jamail Pavilion.