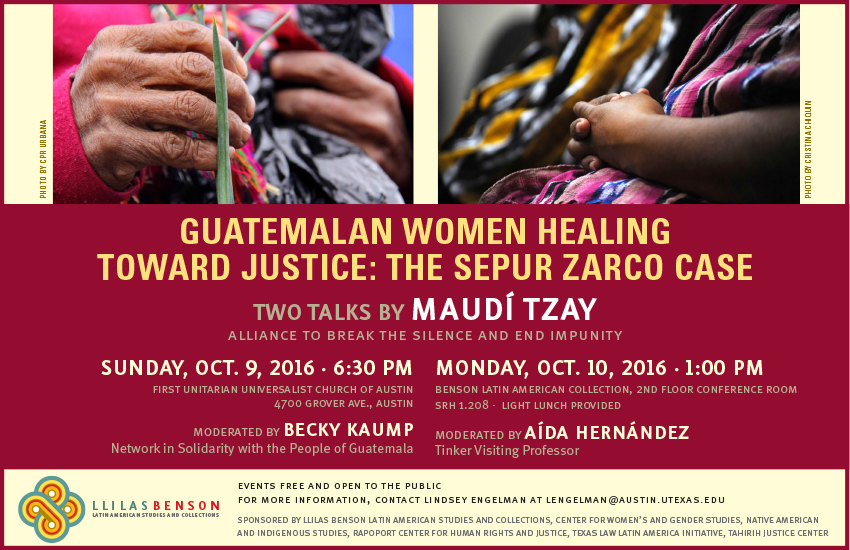 Guatemalan Women Healing Toward Justice: The Sepur Zarco Case
Speaker:
Maudí Tzay

Alliance to Break the Silence and End Impunity
Location:
SRH 1.208 (Benson 2nd Floor Conference Room)
Please join us for a talk on the recent landmark case that tried crimes against humanity for sexual violence and sexual and domestic slavery committed against Q'eqchí women at Sepur Zarco military base in Guatemala. Light lunch provided. Learn more about the Sepur Zarco trial in this article by Irma Alicia Velásquez Nimatujj.
Supporters
Co-sponsored by LLILAS Benson, the Center for Women's and Gender Studies, Native American and Indigenous Studies, the Latin America Initiative at Texas Law, and the Tahirih Justice Center.