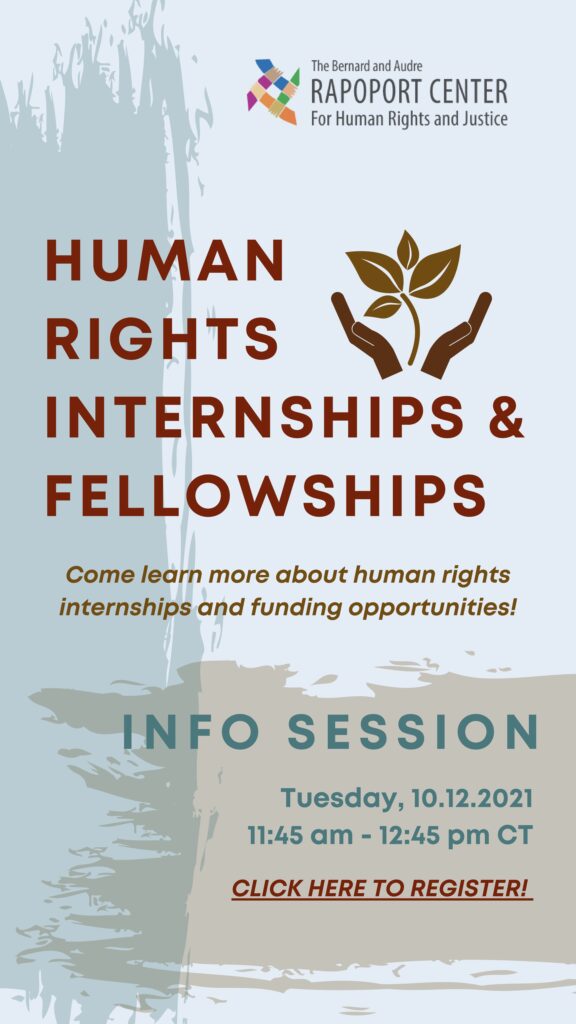 Info Session: Human Rights Internships & Fellowships
Learn about human rights internship and fellowship opportunities, including international court and tribunal placements. Hear directly from former interns and fellows about their experiences! Learn about deadlines, application processes, how to find a placement, and more.
This info session will take place on Zoom. Registration is required! Register here.
This info session will be recorded. If you cannot attend live, we still encourage you to register, so that you'll be sure to receive a link to the recording. We will also post the recording here on our website. Please email postdoctoral fellow Nina Ebner, at nebner@utexas.edu, for a list of resources and for the contact information of former human rights fellows who are happy to speak with students about their placements and internship experiences.
For additional advising on internship placements, please contact Clinical Professor Ariel Dulitzky.