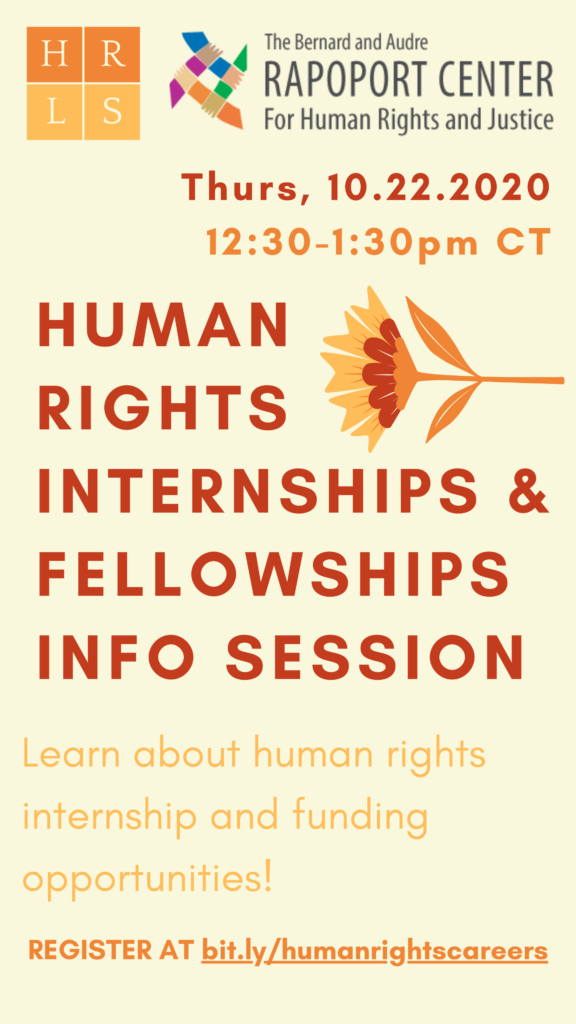 Info Session: Human Rights Internships & Fellowships
Participants learned about human rights internship and fellowship opportunities, including international court and tribunal placements. Former interns and fellows shared tips and insights about their experiences, and we discussed deadlines, application processes, how to find a placement, and more.
Please email Rapoport Center Postgraduate Fellow Cooper Christiancy for a list of resources and for the contact information of former human rights fellows who are happy to speak with students about their placements and internship experiences.
For additional advising on internship placements, please contact Clinical Professor Ariel Dulitzky.
Supporters
Human Rights Law Society