Kathryn Bond Stockton: "I Was a Queer Child and So Were You: Toward Social and Cultural Transformation"
Location:
The University of Texas School of Law, Francis Auditorium (TNH 2.114)
Frances Tarlton "Sissy" Farenthold Endowed Lecture Series in Peace, Social Justice and Human Rights | Presented in partnership with the Rothko Chapel
The ninth annual Frances Tarlton "Sissy" Farenthold Endowed Lecture in Peace, Social Justice and Human Rights will feature Kathryn Bond Stockton, Distinguished Professor of English, former Associate Vice President for Equity and Diversity, and former inaugural Dean of the School for Cultural & Social Transformation at the University of Utah.
About the lecture
Contemporary organized backlash against queer children demands our canniest replies.  Entire systems sit upon apparently naturalized categories  ("gay," "straight," "trans," "cis," "girl," "boy"). Even when unacknowledged, gender is strange for each and every one of us—though in tellingly distinctive ways.
Weaving memoir through new ideas, this talk engages gender's strangeness, stretching what we think we know about matters surrounding genitals, clothing, and kissing—even reading—as they relate to children. It also considers how race and religion undermine the notion of "two sexes." What kinds of issues for everyone's childhood—and adulthood—turn around dynamics for gay and trans kids? Prepare to enter a story that is yours. It holds key questions for social justice and human flourishing.
After the lecture, Stockton will engage in lively conversation with Jo Hsu, assistant professor of Rhetoric and Writing at the University of Texas at Austin.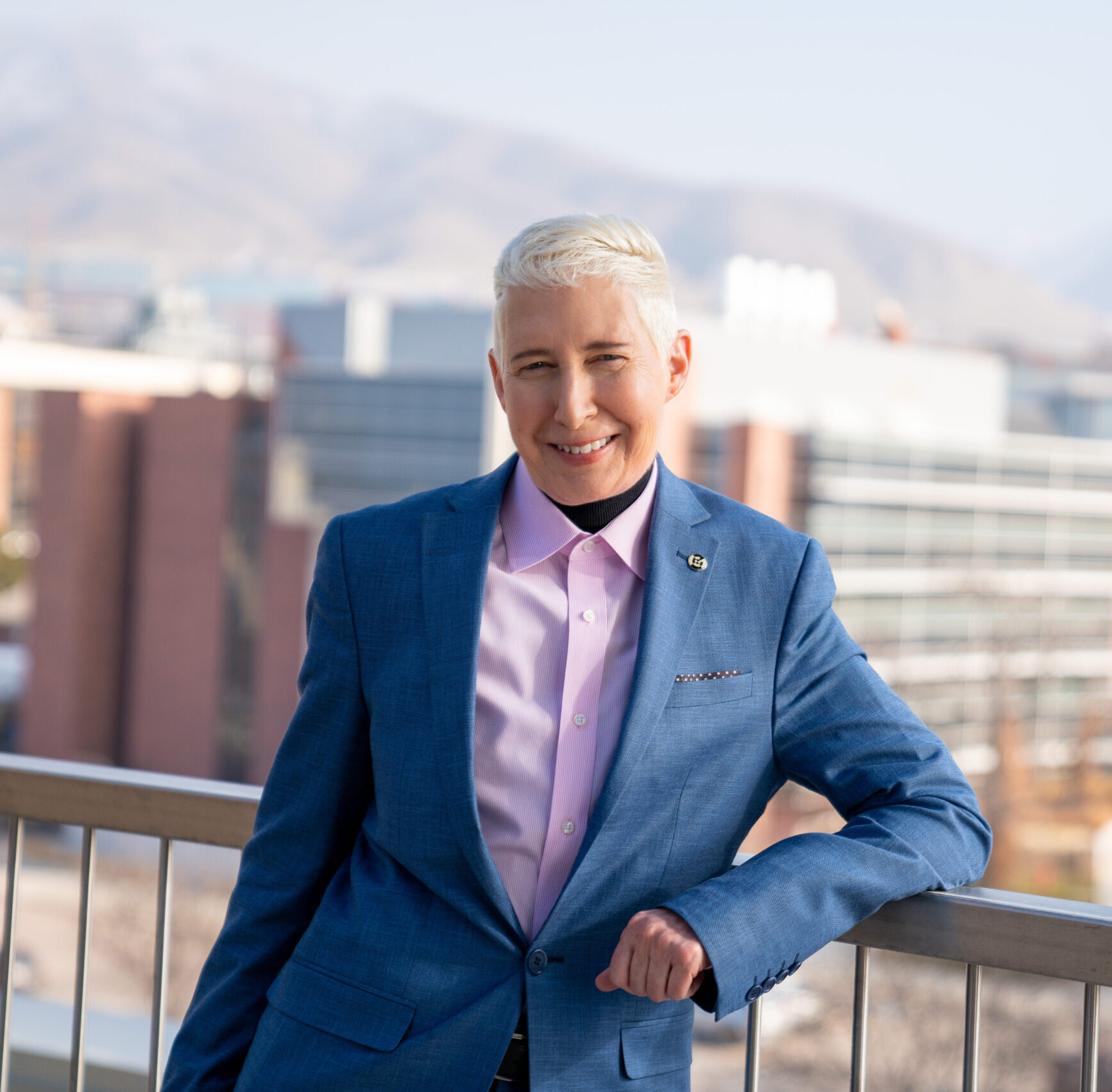 About Kathryn Bond Stockton
Kathryn Bond Stockton is Distinguished Professor of English at The University of Utah, where she previously served as Associate Vice President for Equity and Diversity and as founding Dean of the School for Cultural & Social Transformation. A renowned scholar and educator, Stockton's research explores intersections of gender, race, and class in contemporary life. She teaches queer theory, theories of race and racialized gender, and twentieth-century literature and film.
Stockton's latest book, Gender(s) (MIT Press, 2023), explores the fascinating, fraught and intimate complications of gender, race, and class. Stockton illustrates how gender is strange for everyone, even when it is played quite straight—and how race and money are two key ingredients that perhaps undermine the notion of "two sexes." Stockton's books Beautiful Bottom, Beautiful Shame: Where "Black" Meets "Queer" (Duke University Press, 2006) and The Queer Child (Duke University Press, 2009) were national finalists for the Lambda Literary Award in LGBT Studies. Her recent memoir Making Out (NYU Press, 2019) was also a 2020 national finalist for the Next Generation Indie Book Award for Memoir.
Stockton has been awarded the University of Utah's Presidential Teaching Scholar Award and the Rosenblatt Prize for Excellence, the highest honor granted by the university. She has also received the Equality Utah Allies Award for LGBT Activism, the NOW Lifetime Achievement Award, the YWCA Outstanding Achievement Award in Arts and Communication, and the Crompton Noll Prize for Best Essay in Gay and Lesbian Studies from the Modern Language Association. Stockton earned a Ph.D. and M.A. from Brown University, a M.Div. from Yale University Divinity School, and a B.A. from the University of Connecticut.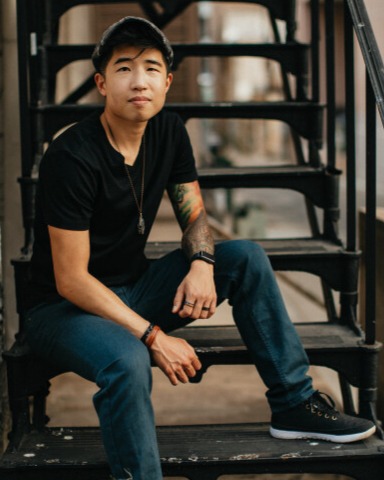 About Jo Hsu
Jo (they/them) is an assistant professor of Rhetoric and Writing, core faculty for the Center for Asian American Studies, and a faculty affiliate of the LGBTQ Studies Program. They hold a PhD in Rhetoric and Composition and an MFA in Creative Writing. Jo's research examines how stories shape our lived realities— both how narratives are used to constrain institutional access and social imagination, and also how those structurally marginalized wield stories to critique and revise the conditions of their lives. Most of their work examines how expectations around racialized, gendered bodily norms affect the life chances and opportunities of those excluded by normative social scripts. The questions driving their work are: What can the field(s) of rhetoric do to foster connection and care across difference? And, what stories must we tell to dismantle and remake worlds conducive to one another's thriving?
Jo's work can be found in major disciplinary journals such as the Rhetoric Society Quarterly, the Quarterly Journal of Speech, Women's Studies in Communication, and College Composition and Communication. Their creative writing has been nominated for a Pushcart Prize, and can be found in Kartika Review and Color Bloq. Their book, Constellating Home: Trans and Queer Asian American Rhetorics is forthcoming Fall 2022 from Ohio State University Press.
About the Frances Tarlton "Sissy" Farenthold Endowed Lecture in Peace, Social Justice and Human Rights
Named in honor of Sissy Farenthold (1926-2021), who dedicated her life to exposing and responding to injustices as a lawyer, legislator, and global leader in human rights, the lecture series inspires audiences to think and act creatively in response to the greatest human rights challenges of the 21st century. Read more on the lecture series here.