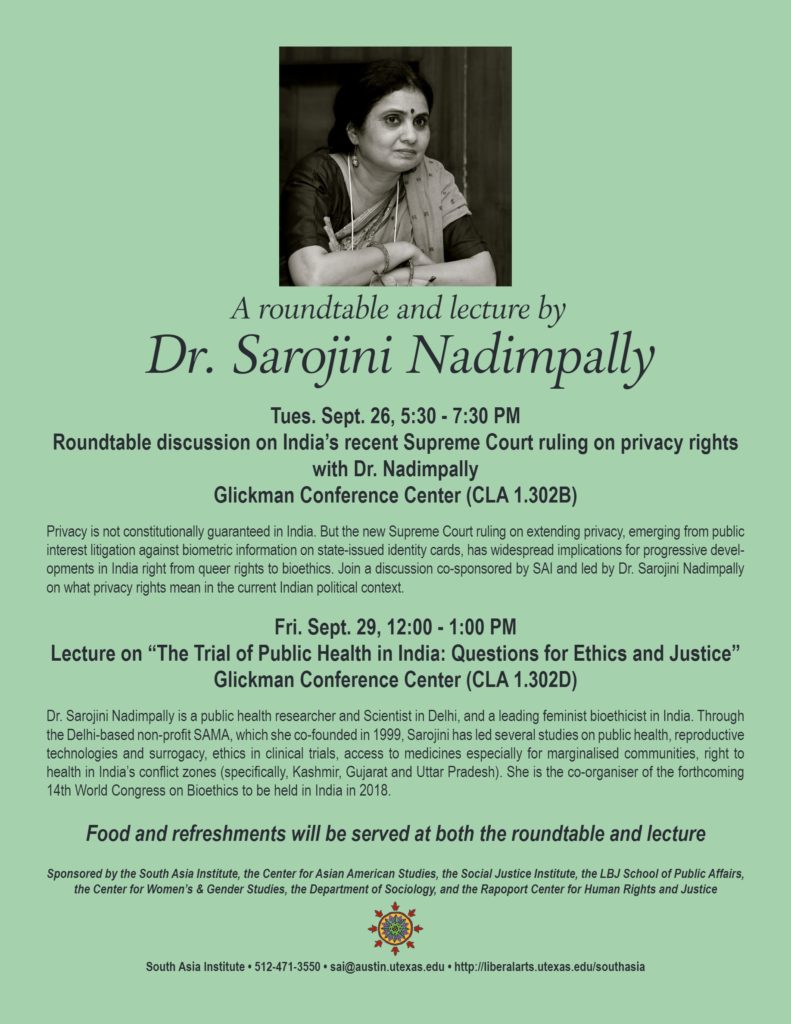 The Trial of Public Health in India Question: Questions for Ethics and Justice
Location:
Glickman Conference Center (CLA 1.302D)
Dr. Sarojini Nadimpally is a public health researcher and Scientist in Delhi, and a leading feminist bioethicist in India. Through the Delhi-based non-profit SAMA, which she co-founded in 1999, Sarojini has led several studies on public health, reproductive technologies and surrogacy, ethics in clinical trials, access to medicines especially for marginalized communities, right to health in India's conflict zones (specifically, Kashmir, Gujarat and Uttar Pradesh). She is the co-organizer of the forthcoming 14th World Congress on Bioethics to be held in India in 2018. Food and refreshments will be served at the lecture.
Supporters
Sponsored by the South Asia Institute, the Center for Asian American Studies, the Social Justice Institute, the LBJ School of Public Affairs, the Center for Women's & Gender Studies, the Department of Sociology, and the Rapoport Center for Human Rights and Justice