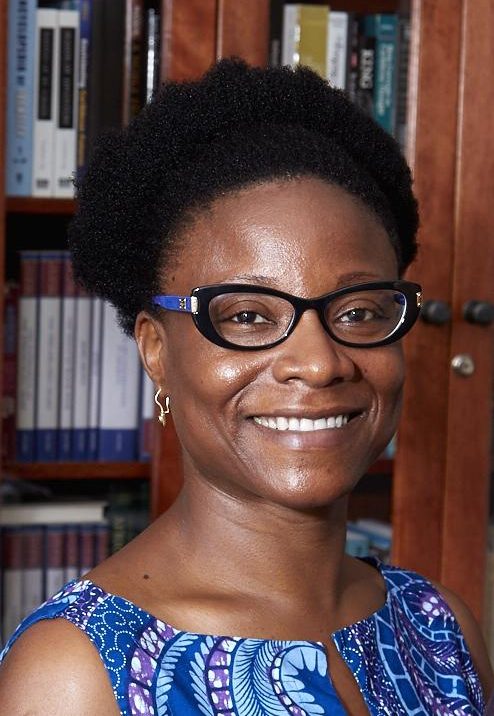 Occupy Citizenship: The Black Struggle against Land Loss in the Americas
Speaker | Keisha-Khan Y. Perry is Associate Professor of Africana Studies at Brown University. Perry researches and writes on race, gender, and politics in the Americas, with a particular focus on black women's activism, urban geography, questions of citizenship, and the interrelationship between scholarship, pedagogy, and political engagement. She has conducted extensive research in Mexico, Jamaica, Belize, Brazil, Argentina, and the United States. Perry's book, Black Women Against the Land Grab: The Fight for Racial Justice in Brazil (2013), which provides an ethnographic study of black women's activism in Brazilian cities, received the National Women's Studies Association's Gloria Anzaldúa Book Prize in 2014. Perry was awarded the Howard R. Swearer Engaged Faculty Award for Research in 2019. She holds a PhD and an MA in Social Anthropology from the University of Texas at Austin and a BS in Spanish and Women's Studies from Georgetown University.
Respondent | Pavithra Vasudevan is Assistant Professor of African & African Diaspora Studies and Women's & Gender Studies, and a faculty member of the University of Texas Feminist Geography Research Collective. Her scholarship and teaching are concerned with how racialized peoples and landscapes are devalued in capitalism and the abolitional possibilities of collective struggle. As a critical and feminist geographer, Vasudevan's work examines structural oppression through the embodied experiences, everyday lives, and political practices of communities threatened by hazardous environments. Her book manuscript in progress, Exposing Aluminum: Death and Desire in Racial Capitalism, centers Black feminist and decolonial theory in examining the lived experiences of workers and their communities who constitute the global production network of aluminum. Vasudevan holds a PhD in Geography from the University of North Carolina, Chapel Hill.
Political leaders across the spectrum have called economic inequality a defining challenge of our time. Our Fall 2019 colloquium will explore the legal, historical, and political drivers and dynamics of deeply entrenched inequality, within as well as across countries. The Colloquium presents an interdisciplinary group of scholars who will consider how law allocates resources in ways that maintain and reproduce historical patterns of domination, subordination, and accumulation. Speakers will apply these questions to a range of geographical locations as well as to a variety of issues at the intersection of inequality and human rights, including incarceration, land distribution, social welfare, and debt.
Respondents
Pavithra Vasudevan (she/they)

Assistant Professor of African & African Diaspora Studies and Women's & Gender Studies, The University of Texas at Austin