Rachel Rebouché: "Reproductive Justice and Abortion Pills"
Speaker:
Rachel Rebouché

Dean and the James E. Beasley Professor of Law, Temple University Beasley School of Law
Location:
UT Law School, Sheffield-Massey Room (TNH 2.111)
Abstract: Antiabortion activists attempt to stop medication abortion by any means necessary, including through criminalization. They aim to redefine abortion's location to criminalize abortion travel, information, and supply chain bans, and even to revive the long-unenforced and arguably repealed Comstock Act's ban on mailing anything that induces an abortion. Some even attempt to target directly those who take abortion pills. This talk considers the reproductive justice implications for some of these efforts, with a focus on the ways in which attempts to punish people who provide or use pills will exacerbate the public health and criminal justice consequences that new abortion bans have wrought, entrenching existing class and race differences. It encourages abortion rights advocates to keep these implications at the fore of their own efforts to increase access to abortion pills through federal and state advocacy, including through FDA regulation, state abortion shield laws that protect cross-border telehealth, and pharmacist prescriptions of abortion pills.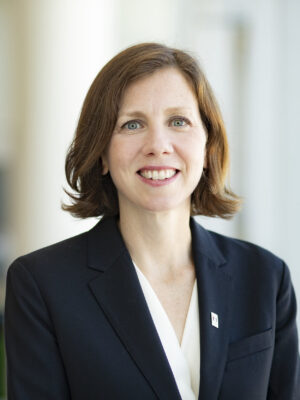 Rachel Rebouché is Dean and the James E. Beasley Professor of Law at Temple University Beasley School of Law and. She is also a Faculty Fellow at Temple's Center for Public Health Law Research. Rebouché is a leading scholar in reproductive health law and family law. She is author of numerous scholarly articles and public commentary on abortion law and international reproductive rights, as well as relational contracts, gestational surrogacy, prenatal genetic testing and genetic counseling, collaborative divorce, and parental involvement laws. She is co-author of Governance Feminism: An Introduction (University of Minnesota Press, 2018) and an editor of Governance Feminism: Notes from the Field (University of Minnesota Press, 2019). She is also the editor of Feminist Judgments: Family Law Opinions Rewritten (Cambridge University Press, 2020) and an author of the sixth edition of the casebook, Family Law (Aspen Opco, 2018). Dean Rebouché received a J.D. from Harvard Law School, an LL.M. from Queen's University, Belfast, and a B.A. from Trinity University.
Respondents
Kari White

Associate Professor, Steve Hicks School of Social Work