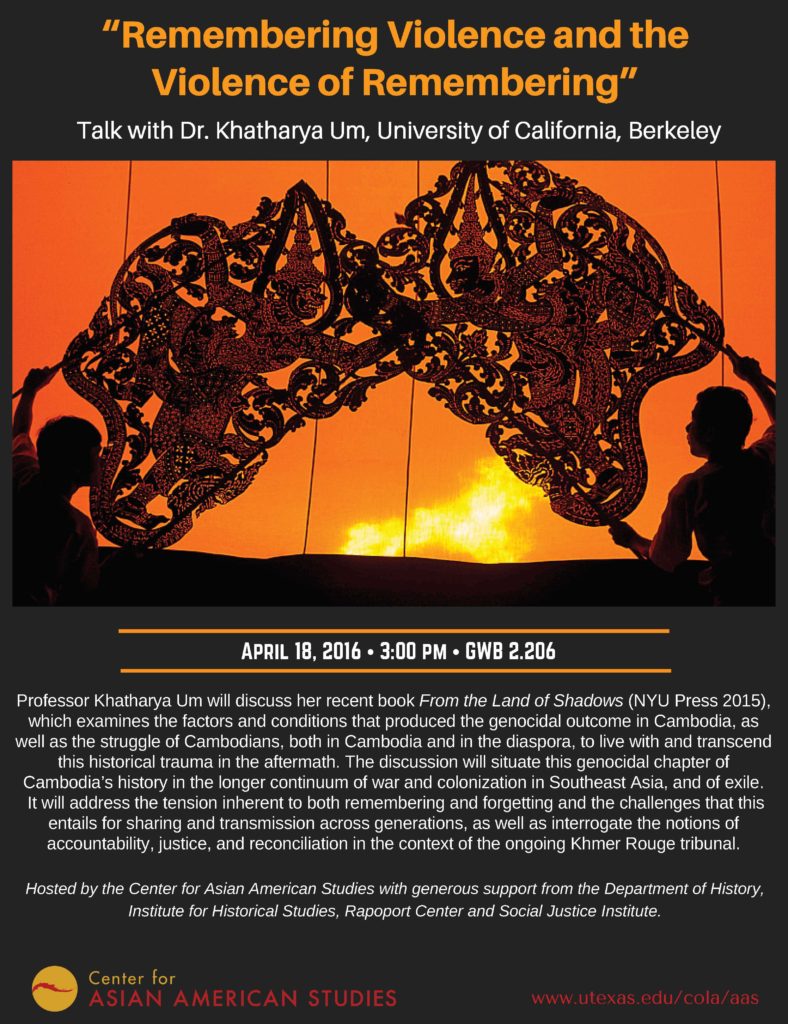 Remembering Violence and the Violence of Remembering
Speaker:
Khatharya Um

Associate Professor of Asian American and Asian Diaspora Studies, University of California, Berkeley
Professor Khatharya Um will discuss her recent book From the Land of Shadows (NYU Press 2015), which examines the factors and conditions that produced the genocidal outcome in Cambodia, as well as the struggle of Cambodians, both in Cambodia and in the diaspora, to live with and transcend this historical trauma in the aftermath. The discussion will situate this genocidal chapter of Cambodia's history in the longer continuum of war and colonization in Southeast Asia, and of exile. It will address the tension inherent to both remembering and forgetting and the challenges that this entails for sharing and transmission across generations, as well as interrogate the notions of accountability, justice, and reconciliation in the context of the ongoing Khmer Rouge tribunal.