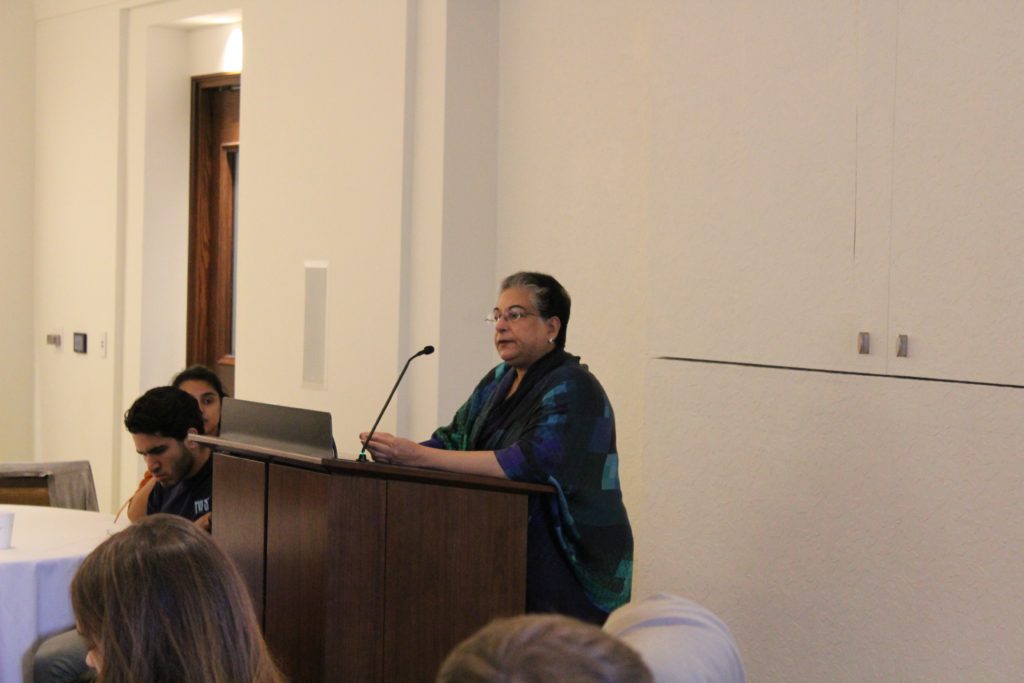 Rights, Conflict & Crises
Speaker:
Hina Jilani

Advocate of the Supreme Court of Pakistan, Human Rights Activist
Hina Jilani is a prominent lawyer and has been a civil society activist in Pakistan for the past three decades. She founded the Human Rights Commission of Pakistan and is an Advocate of the Supreme Court of Pakistan. She has served as a UN Special Representative on Human Rights Defenders from 2000 to 2008, and most recently served as a member of the United Nations Fact Finding Mission on Gaza in 2009.
Over her long and impressive career as an activist, Jilani established Pakistan's first all-women's law firm in 1980, Pakistan's first legal aid center in 1986, and Dastak – a housing facility for women who are targets of honor killings. She has conducted many landmark cases setting new standards for human rights in Pakistan, focusing particularly on the most vulnerable populations in society including women, minorities, children, and prisoners. She has repeatedly called for the democratization of the political system in Pakistan and amendments to the Constitution to increase the representation of women in its legislature. Jilani's work has made her a target of hostile propaganda, arrests, and abuse. Despite this, she continues to live in Lahore and pursue her work.
Her publications include Human Rights and Democratic Development in Pakistan (1998) and Hadood Laws: A Divine Sanction? (1988). She was awarded the Millennium Peace Prize for Women in 2001 in recognition of her life-long contribution to peace-building and human rights. In 2013, The Elders – a group of independent leaders working for peace, justice, and human rights founded by Nelson Mandela – appointed Jilani as an Elder.
Supporters
Co-sponsored with the Wilson Chair in Pakistan Studies