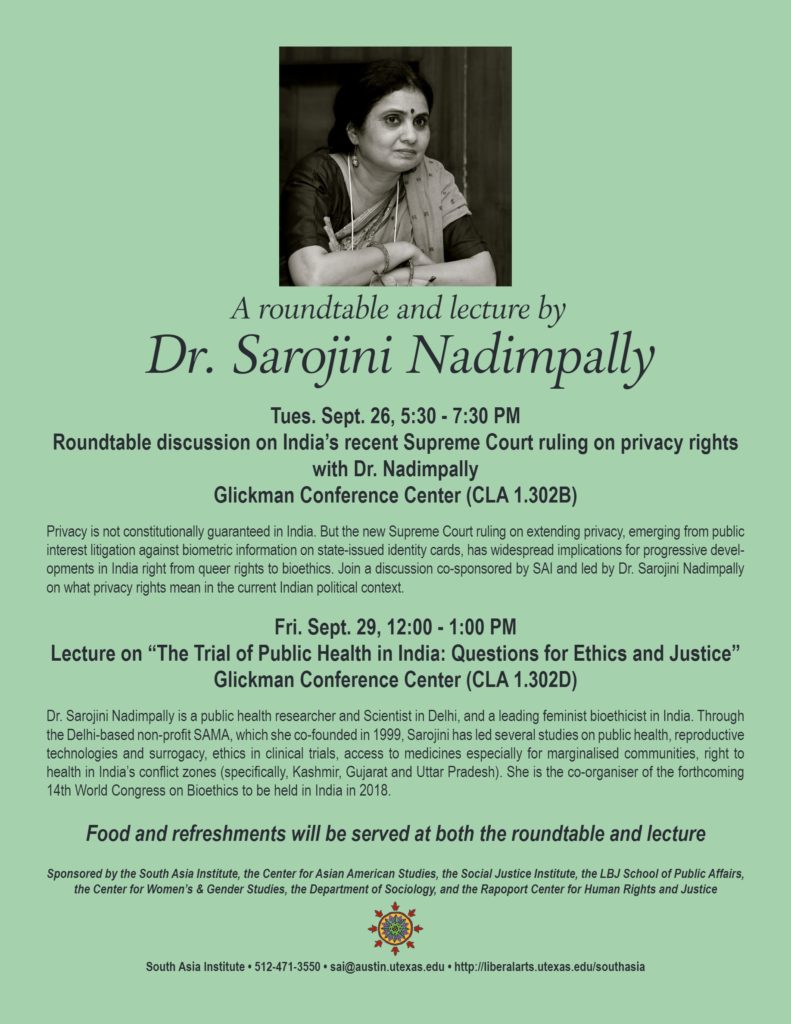 Roundtable Discussion on India's Recent Supreme Court Ruling on Privacy Rights
Location:
Glickman Conference Center (CLA 1.302D)
Privacy is not constitutionally guaranteed in India. But the new Supreme Court ruling on extending privacy, emerging from public interest litigation against biometric information on state-issued identity cards, has widespread implications for progressive developments in India right from queer rights to bioethics. Join a discussion co-sponsored by SAI and led by Dr. Sarojini Nadimpally on what privacy rights mean in the current Indian political context. Food and refreshments will be served at the roundtable.
Supporters
Sponsored by the South Asia Institute, the Center for Asian American Studies, the Social Justice Institute, the LBJ School of Public Affairs, the Center for Women's & Gender Studies, the Department of Sociology, and the Rapoport Center for Human Rights and Justice