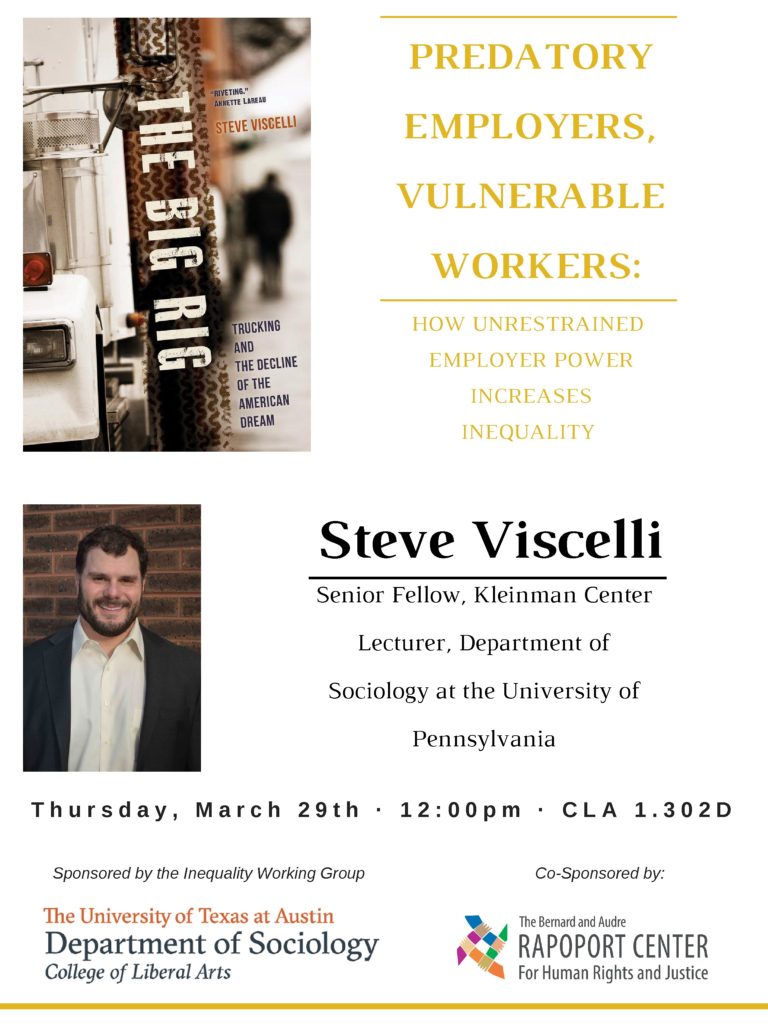 Predatory Employers, Vulnerable Workers: How Unrestrained Employer Power Increases Inequality
Speaker:
Steve Viscelli

Lecturer, Department of Sociology and Senior Fellow, Kleinman Center for Energy Policy, University of Pennsylvania
Among the major changes in employment in recent decades, the rise of independent contracting is one of the least understood. In fact, why less-skilled workers choose to become independent contractors has not been studied in detail at all. Using data from the trucking industry, Viscelli argues that increased contracting is the result of the fact that workers are not just weak, they are also vulnerable to what he calls predatory employers.  Such employers use a variety of deceptive and coercive practices, from allied third-party recruiters to onerous equipment leasing contracts, to convince employees to become and remain independent contractors. When successful, these predatory employers get vulnerable workers to accept pay and working conditions that they otherwise would not, despite the fact that employee positions are demonstrably better and available.
Supporters
Co-sponsored by the Inequality Working Group in the Department of Sociology