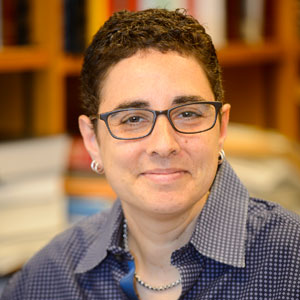 Tracing the Progress of Gay Rights in Political Economy
Speaker:
Libby S. Adler

Professor of Law and Women's, Gender, and Sexuality Studies, Northeastern University
Libby S. Adler is Professor of Law with a joint appointment in Women's, Gender, and Sexuality Studies and a courtesy appointment in Political Science at Northeastern University. Adler's research interests include sexuality and gender identity, constitutional law, family law, and administrative law. She has been a visiting professor at both Harvard Law School and the University of Frankfurt. Adler has written extensively on sexuality, gender, family and children, including foster care, and draws heavily from queer and critical theory. She is the author of Gay Priori: A Queer Critical Legal Studies Approach to Law Reform (2018) and co-editor of the fourth edition of  Mary Joe Frug's Women and the Law (2008). Adler holds an LLM from Harvard Law School, a JD from Northeastern University, and an AB with Distinction in Political Science from the University of Michigan.
Neville Hoad is Associate Professor of English, faculty affiliate of the Center for Women's and Gender Studies and the Center for African and African American Studies, and Co-director of the Rapoport Center. His research focuses on African and Victorian literature, queer theory, and the history of sexuality.
Political leaders across the spectrum have called economic inequality a defining challenge of our time. Our Fall 2019 colloquium will explore the legal, historical, and political drivers and dynamics of deeply entrenched inequality, within as well as across countries. The Colloquium presents an interdisciplinary group of scholars who will consider how law allocates resources in ways that maintain and reproduce historical patterns of domination, subordination, and accumulation. Speakers will apply these questions to a range of geographical locations as well as to a variety of issues at the intersection of inequality and human rights, including incarceration, land distribution, social welfare, and debt.